Fruit Loop Marshmallow Pops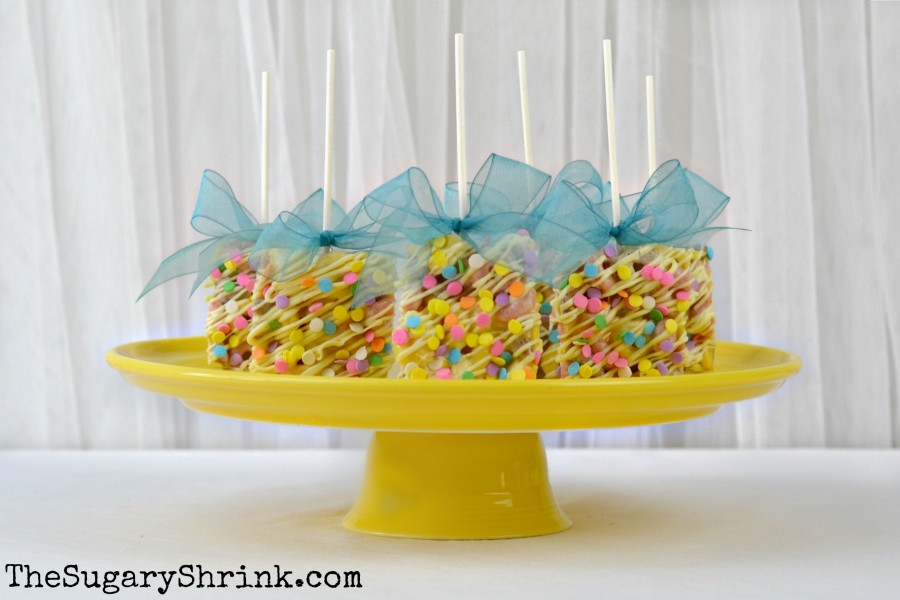 Fruit Loop Marshmallow Pops with White Chocolate Drizzle and Confetti Sprinkles
It's the season of no-bake desserts and I've given this little classic a fun twist!  Not every common American breakfast cereal is readily available at my nearby market, so I get to work with different ingredients in some new and fun ways.
Usually, corn flakes are incorporated into marshmallow treats, but I was looking for something bright and fun.  I landed on Fruit Loops and the result is fantastic!  Wanting to turn up the volume on a little bit of fancy, white chocolate and confetti sprinkles perfectly balance this party treat.
After heating up the butter and fresh marshmallows, I added the cereal and divided it into two well-buttered trays.  I didn't use one pan because when I started, the design plans weren't finalized.
Just looking at them… I'm suddenly starved.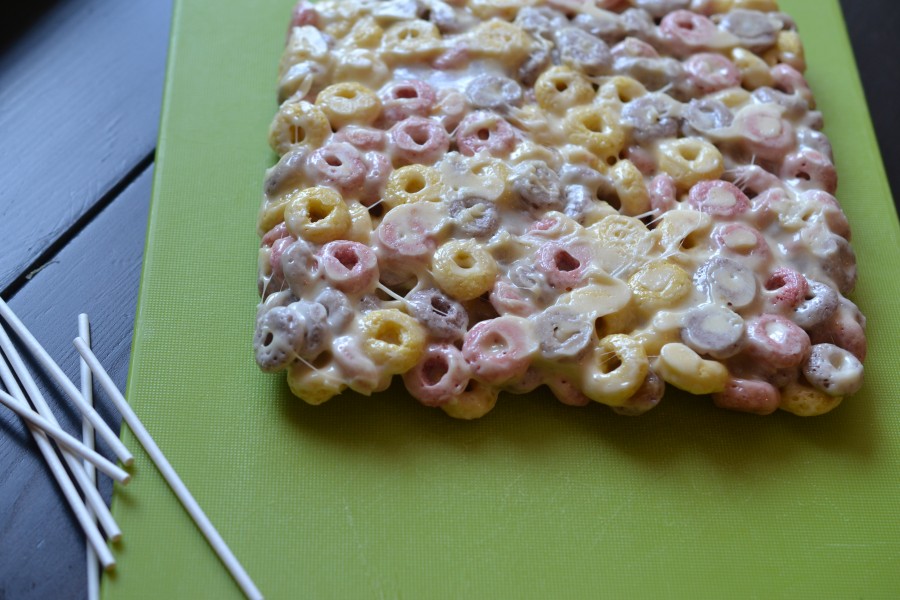 This is an 8×8 square… I opted to make nine square pops per tray, but could have easily made 16 little bites that would be perfect on a dessert tidbit tray.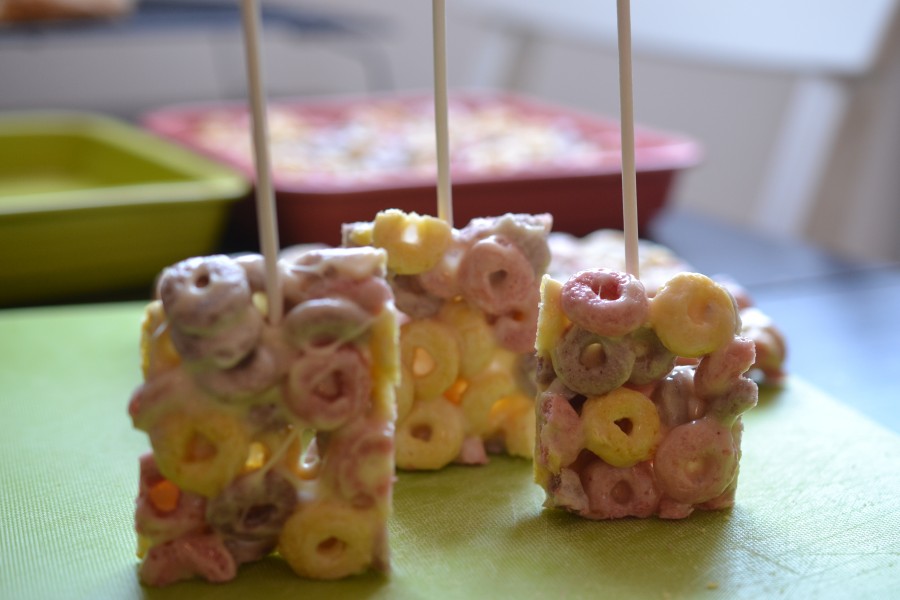 Adorable, right?!  Sometimes the cute just kills me.  How about these at the next birthday party you host?
Melting a bit of white chocolate for drizzle was a snap in my Salsa Bowl by Homer Laughlin Fiesta Dinnerware… these pieces only needed 1 minute in the microwave.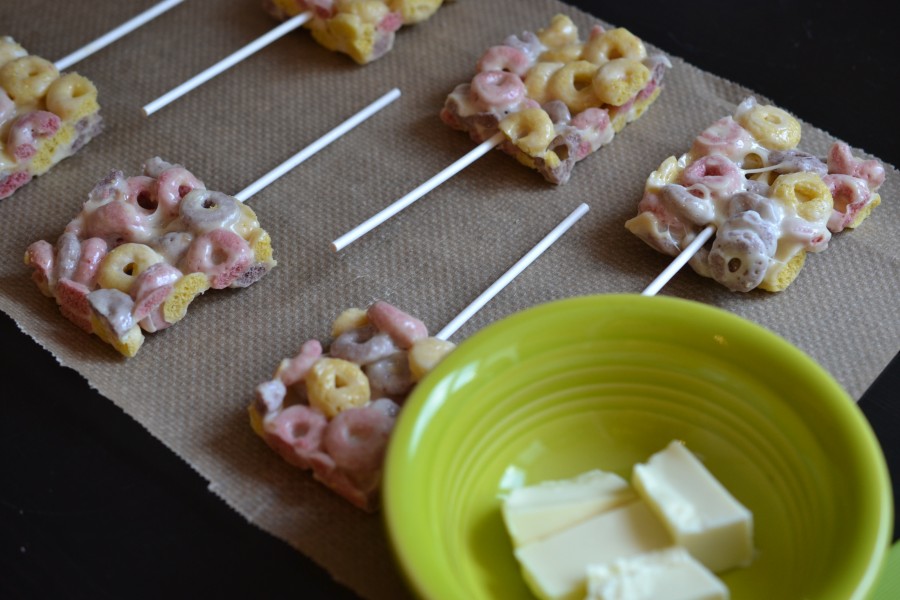 When working with a new design, I pause at each step to determine if I need to stop, edit, or continue as planned.
There was concern regarding too much sweet with this dessert, however, the creaminess of the white chocolate tempers the marshmallow which creates a yummy bite.
Yep!  This is a party.
When deciding how to shoot these pops, I initially chose a darker color to highlight the brightness of the confetti.  And it's gorgeous.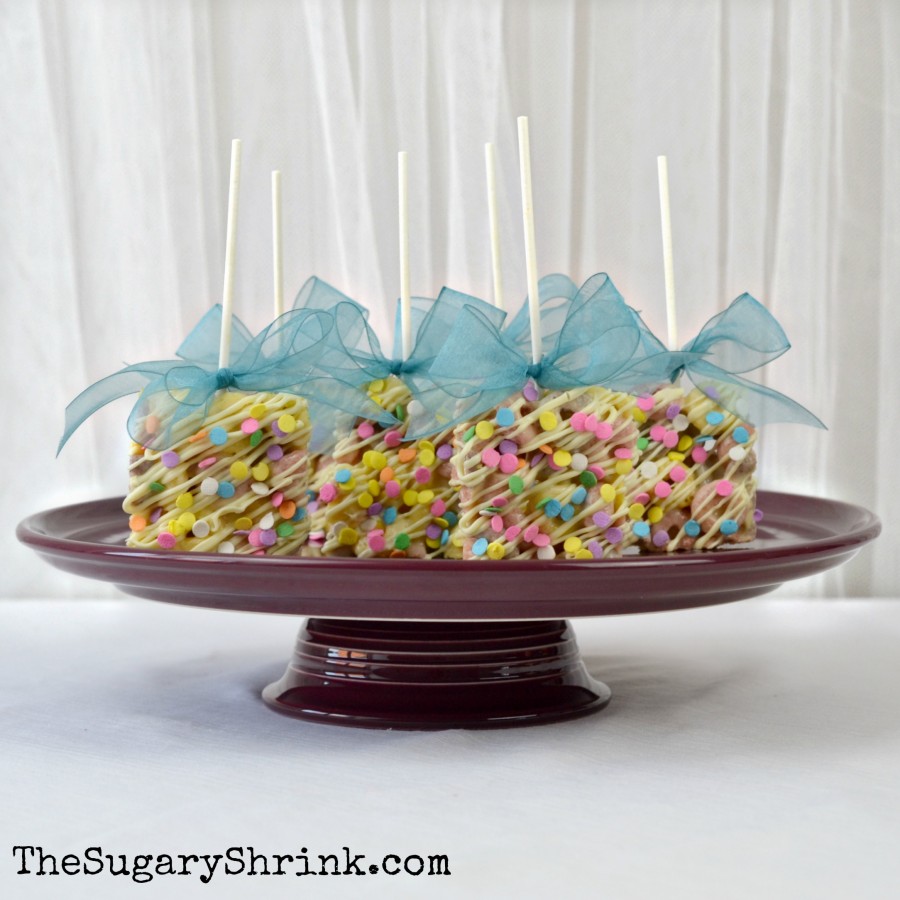 Studying this cake plate in Claret, the most recent color glaze of Fiesta Dinnerware, I thought the Fruit Loop Marshmallow Pops would look amazing as a fun item on an upscale dessert table.  But, for this shoot I was aiming for birthday party or backyard bar-b-que.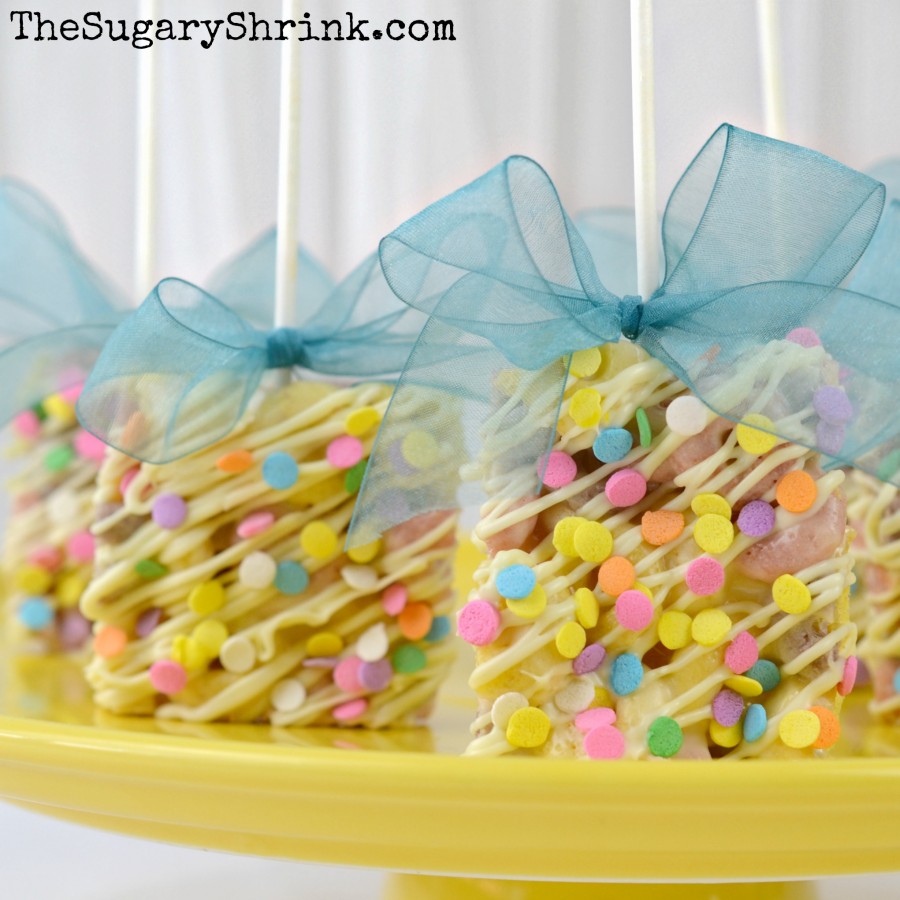 The colors are very complementary and struck just the right vibe.
Baking is science, but it's also art and expression.  Give yourself permission to experiment and try new things with interesting ingredients.  Be kind to yourself; you have sparkle and value.
I'm thrilled to receive the ongoing love and support from my life partner husband.
My heart fills with joy because of our people and the people they bring.
And sobriety is worth it.