Vintage Recreated: Pineapple Upside Down Cake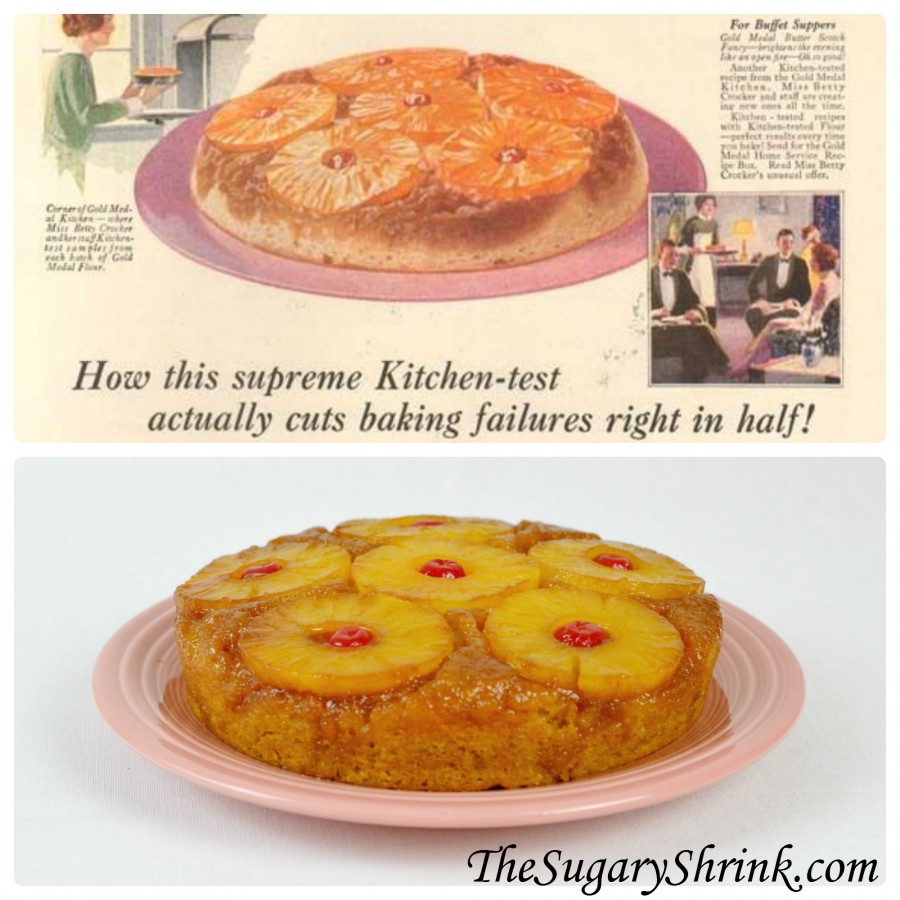 Single-layer Pineapple Upside Down Cake
Over the holiday break, we gathered with our people.  It was a marvelous time together – we're all so different so things were always exciting!
Anyway, in one of those quiet moments I shared with some of the troops an idea that had been percolating, "I've been thinking about a new cake series … recreating vintage ads.. Is it even possible?"  They were fantastic in supporting this fun idea.  I think of these ads as the original Pinterest… and the possibility of a Fail looms on the horizon.
I've always loved vintage portrayal of women and the work we perform.  The singular paradigm for what that looked like intrigues me.  The work load women carried then coupled with the social constructs is food for thought all day long.   And, all of it captured (mostly) by male illustrators who likely didn't know what it was like to actually do the work women shouldered.  But, I digress.
I began with as simple a cake as possible – the Pineapple Upside Down cake.  There's no frosting or layering and it's a wonderfully forgiving cake to bake.  Mark this one for the novice baker.
I based the layout of the pineapple rings and cherries on this Gold Medal Flour advertisement.  Can you imagine having a full page of text in today's ad?  But it completely was necessary at that time to describe the product … the infomercial of its day.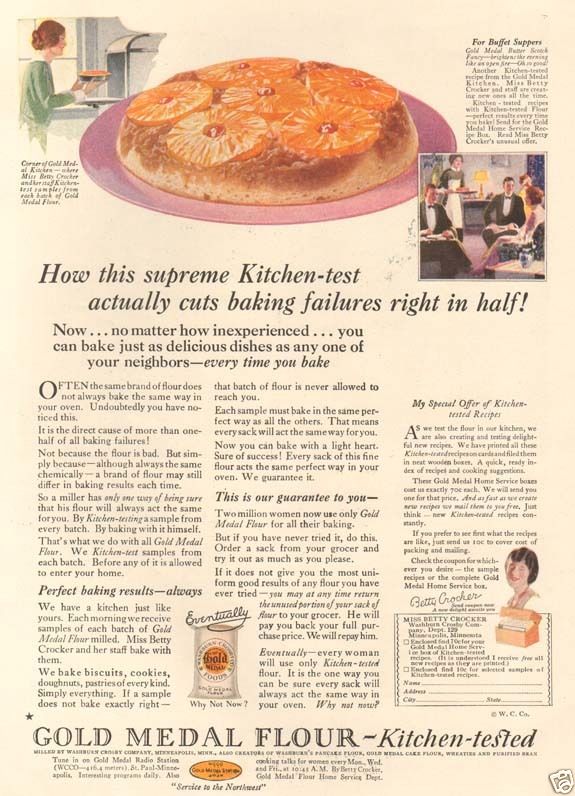 The cake begins with melted butter and brown sugar in the bottom of the pan.  I butter the sides to prevent the cake from sticking to the side of the pan.  I decided to add two Homer Laughlin Ramekins as individual desserts.
Canned pineapple rings are the next step.
Then maraschino cherries.  Some people prefer to add cherries in every open space – for this exercise, I followed the ad as depicted.
And finally, spoon the batter on top of the prepared pans.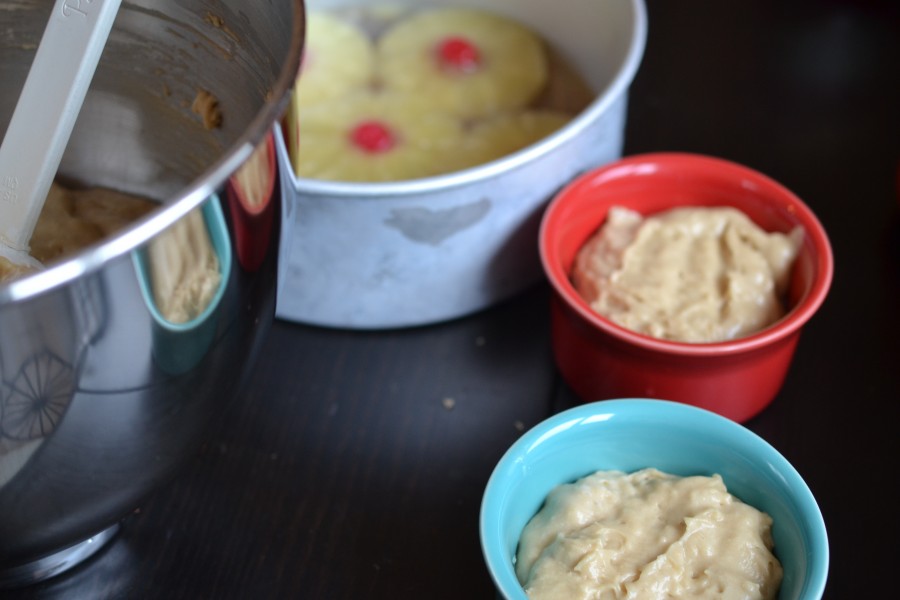 This was a new recipe for me (and incredibly delicious) though it didn't rise very much at all, bummer.  Next time, I'll know to fill the cake pan or ramekins accordingly.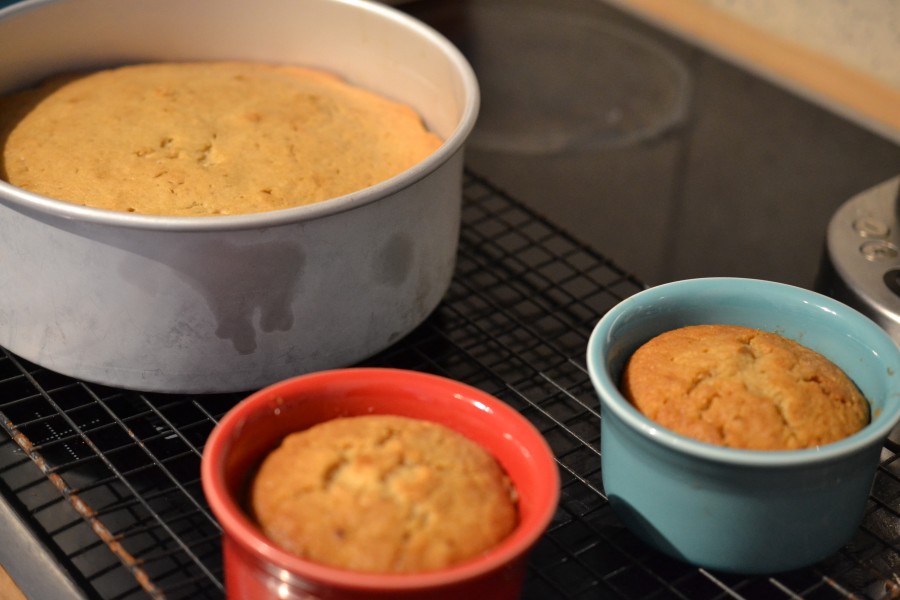 The best part of this cake… as soon as it's released from the pan, it's decorated!
So, I set this cake up in a few photo shoots.  Of course, the vintage ad needed to happen.  Then, I photographed it the way I typically shoot cakes… and, I found another ad it could mostly replicate.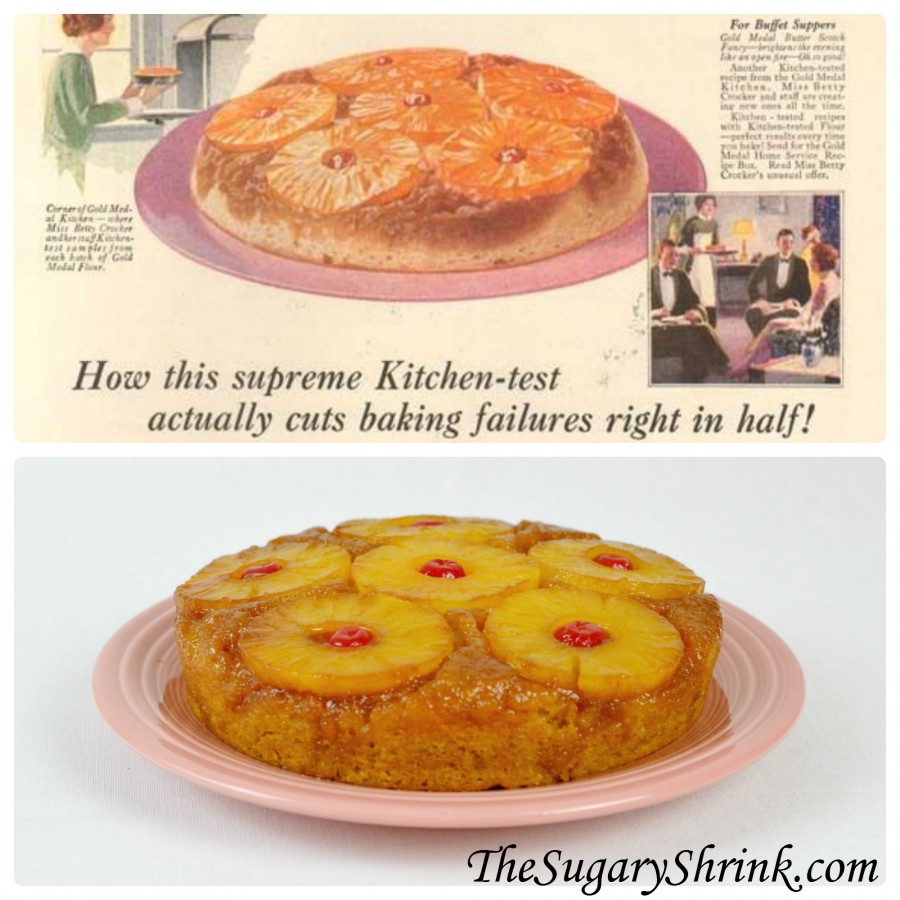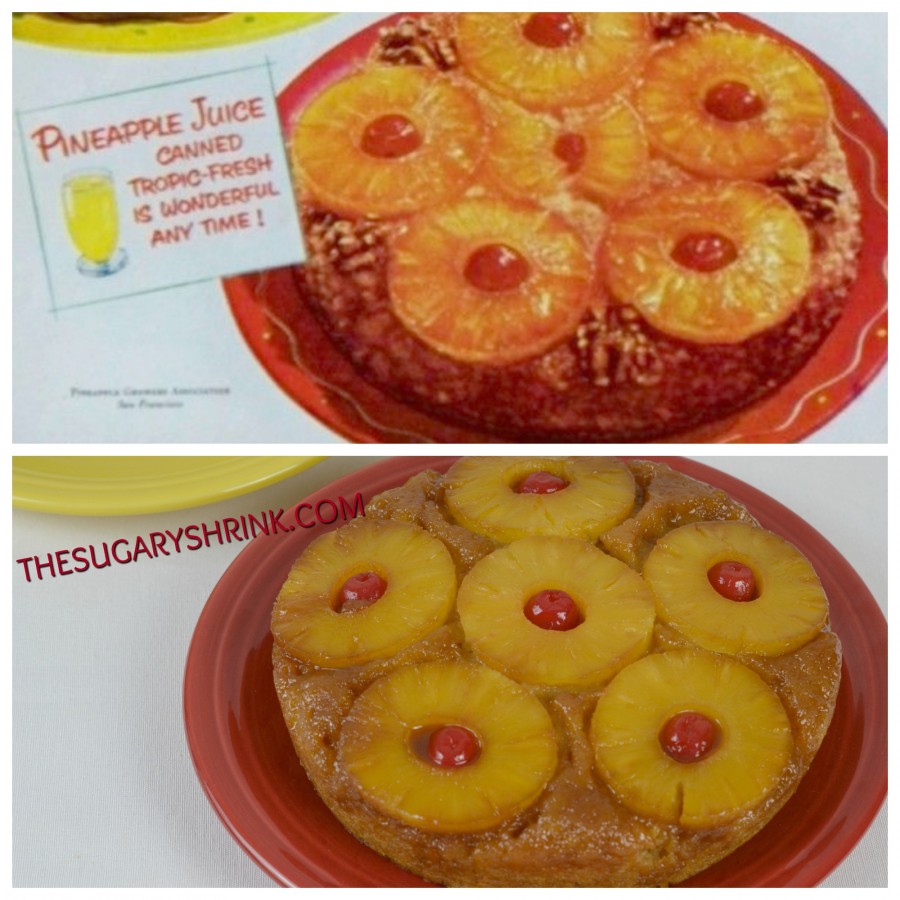 It's not perfect – note the center pineapple ring is halved.  But, it was close enough for me.
On both of these ads, I tried to make TheSugaryShrink.com font match as close as possible to the advertisement…thinking the text might continue bridging both cakes.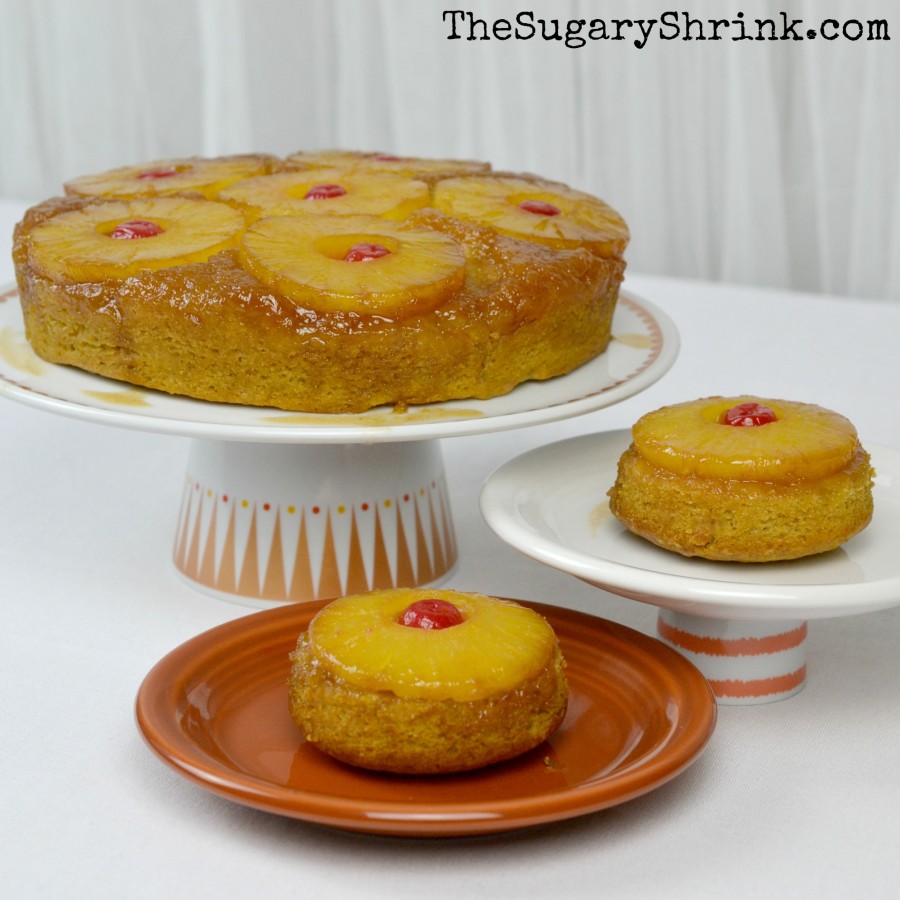 Things I learned on replicating a vintage ad…
it's much harder than I thought (per usual)
most of the ads were illustrations, so the photograph will always look different
the closer the angle of the plate, the better the likeness
I have kept my Instagram busy with these images and now I'm ready to blog about it.  This exercise in reproducing another artist's vision has been freeing for me – I don't have to ask "what am I doing with this cake?"  Instead, I follow a different representation.
I'm grateful for my life partner – he's amazing!
I'm grateful for our people.
I'm grateful for sobriety.