Chocolate Mocha Cake & Macarons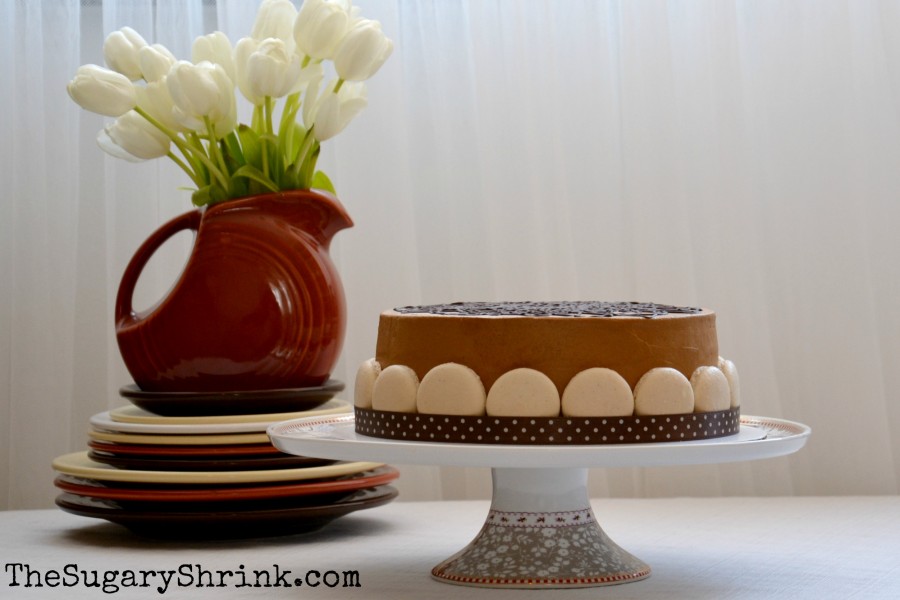 Double-layer Dark Chocolate Cake, Mocha Filling, Chocolate Buttercream Frosting and Vanilla Bean Macaron Shells
Wow!  That flavor combination sounds outta this world.  Seriously, why haven't I been making this cake for years?
I should have anticipated this cake would be easy to build and delightful to share with friends after dinner.  And maybe, if there are leftovers…a slice with an iced Frappuccino-something the next morning.
For a small change, I chose to bake two 9″ rounds instead of three 8″ layers.  Next time, I'll make a triple-layer cake of this yumminess.
After a crumb coat of Mocha Buttercream, the entire cake was covered in milk chocolate buttercream.  Just thinking about it … I'm beginning to drool.
First, the macaron shells were applied along the base – the buttercream holds them in place quite nicely.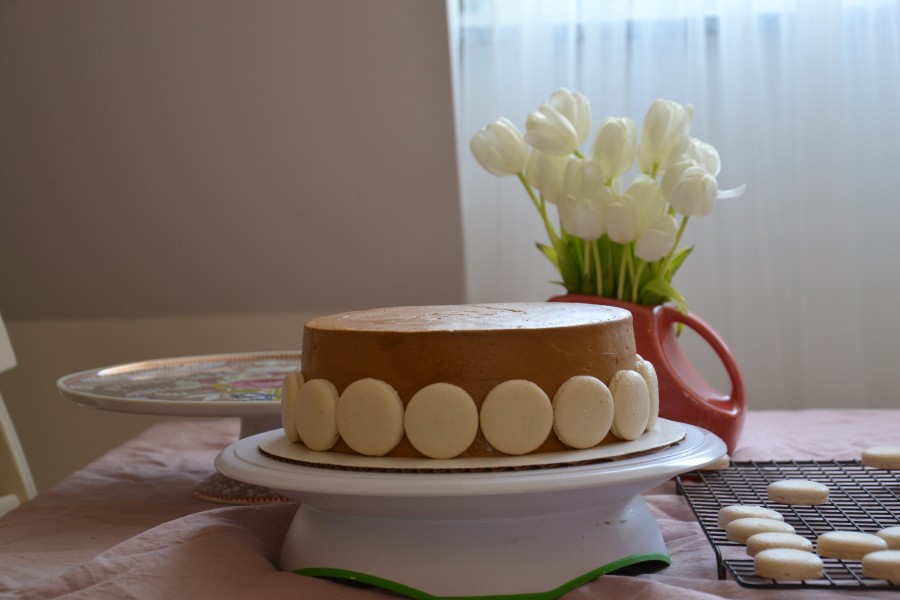 After melting a Lindt Dark Chocolate bar, I piped a flower-esque/elliptical pattern on the top.
The wooden stick is a place marker for the "back" of the cake.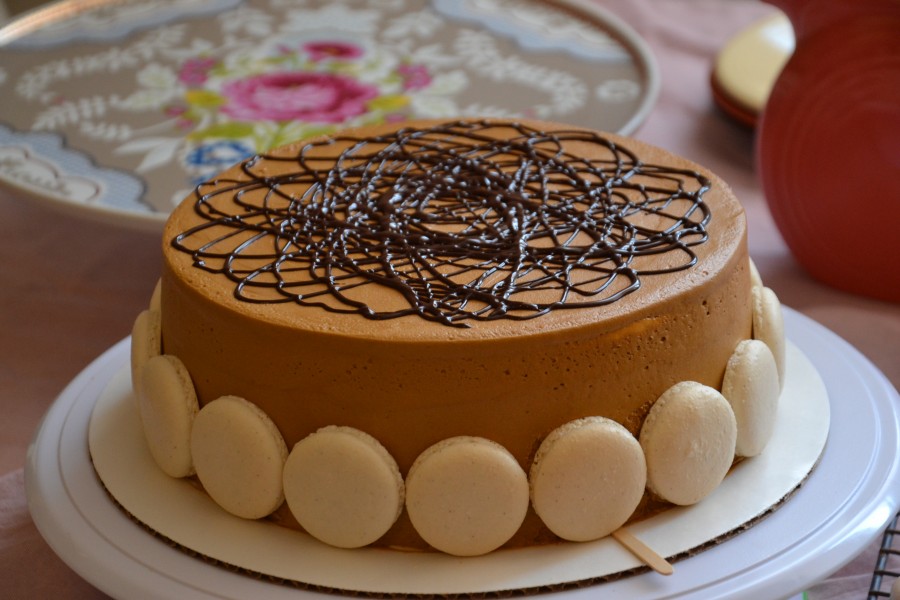 Sometimes, I set up several different presentations for a cake – this is one that was 'ok.'  But, I was looking for more contrast.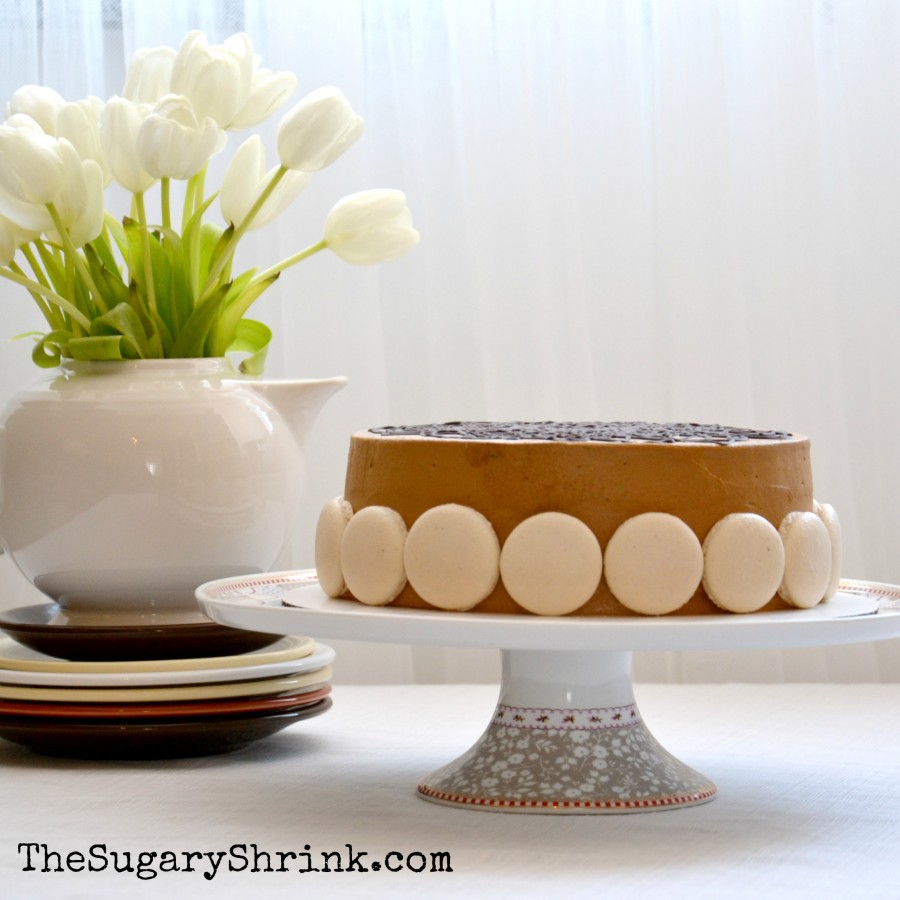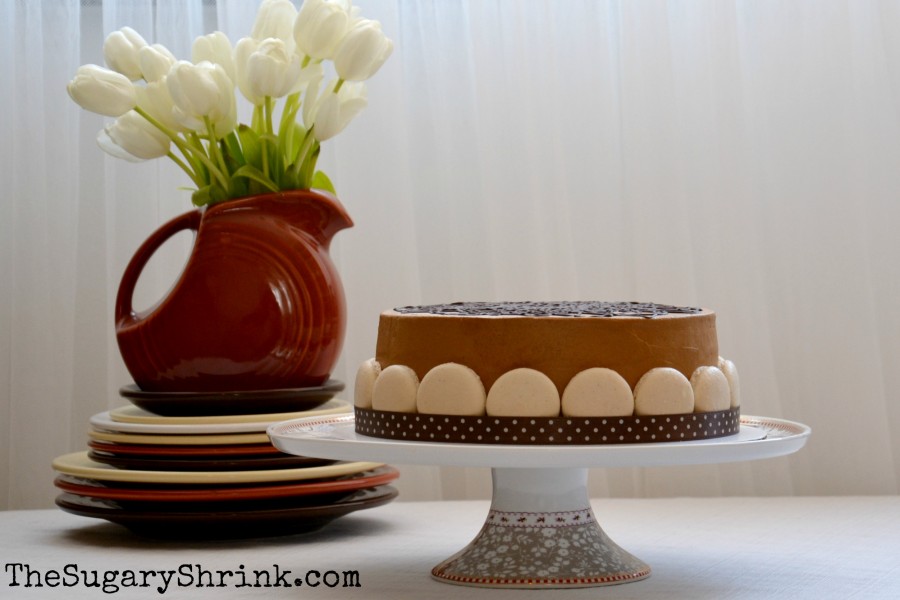 And then the slice.
The macarons from the shells were put to good use in making these Vanilla Bean and Coffee Macarons.  Of course, I don't think Fiesta Dinnerware ever imagined the bottom half of the Covered Butter Dish would be used as a Macaron Tray.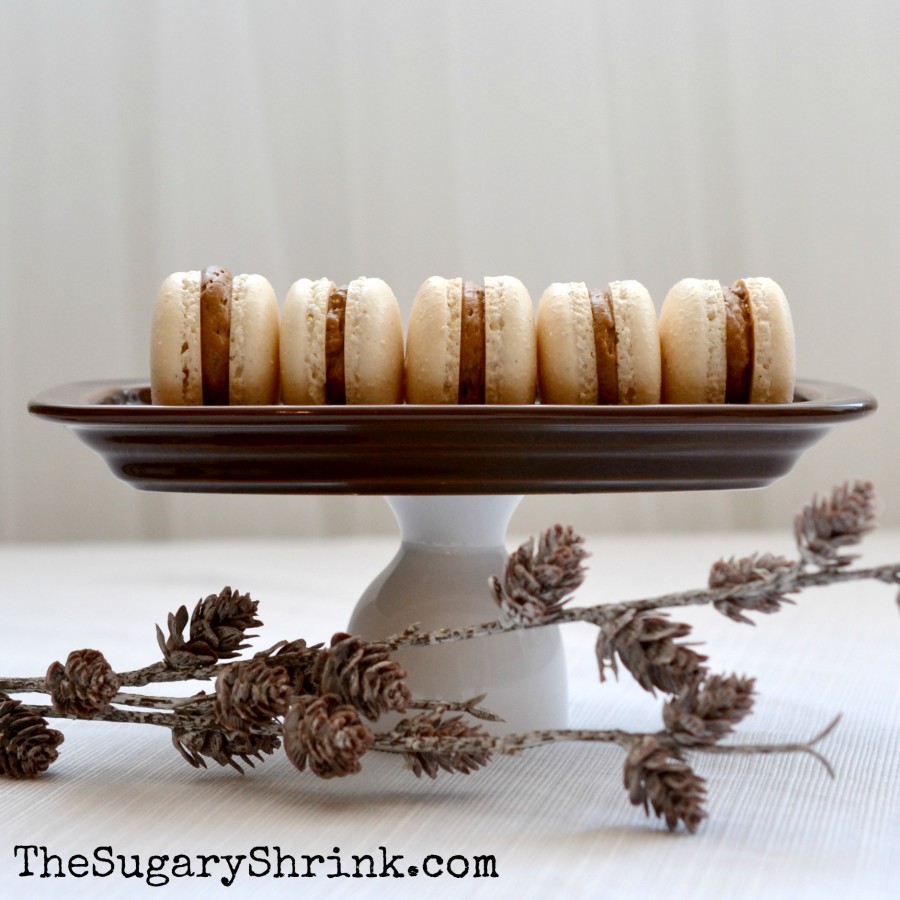 This cake was such a winner and perfect for a Sunday brunch.  Adding the macaron simply takes it over the top.
Yes to chocolate cake and yes to my life partner.
Yes to sobriety and yes to the people we raised.