Shark Week!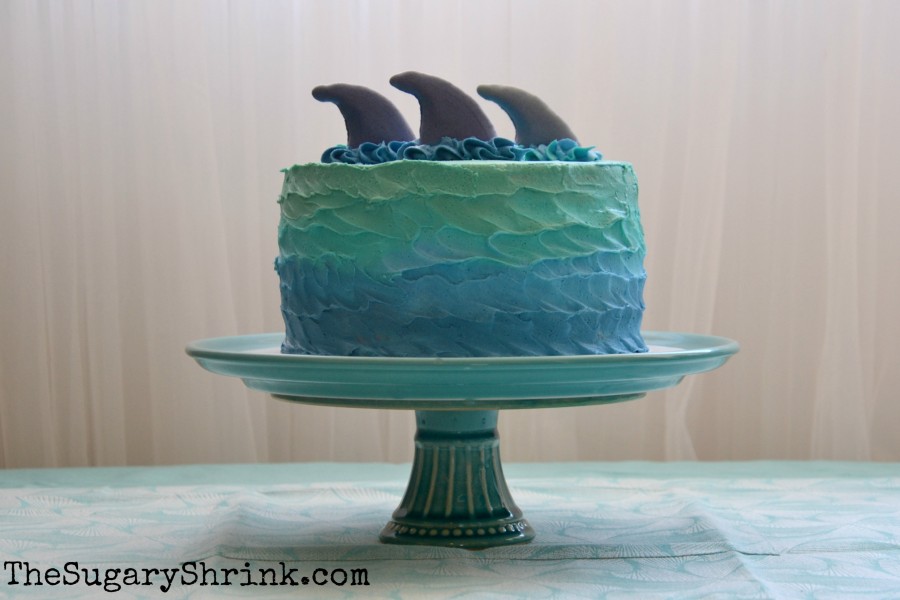 Triple-layer Red Velvet Cake, Cream Cheese Filling, tinted Vanilla Cream Cheese Buttercream Frosting, and a garnish of Sharkarons
It's Shark Week and all things shark are popping up – isn't is Jawsome? (I crack myself up.)
This 8″ triple-layer cake went together really well.  It's a Red Velvet Layer Cake and I made a decision to double the chocolate from 2T to 4T as it deepens the flavor, highlighting the cream cheese.  The down side – it's not very red red.  That's the trade off.
I love the annual celebratory cupcakes with fondant (or marzipan) shark fins pop up on social media.  And, I asked myself, "What is my interpretation of Shark Week?"  [much thinking…] Macaron shells!   Oh boy.  The shape and color would definitely be a challenge, but the idea of making "Sharkarons" was too fun to pass up.
Let's start with the sponge.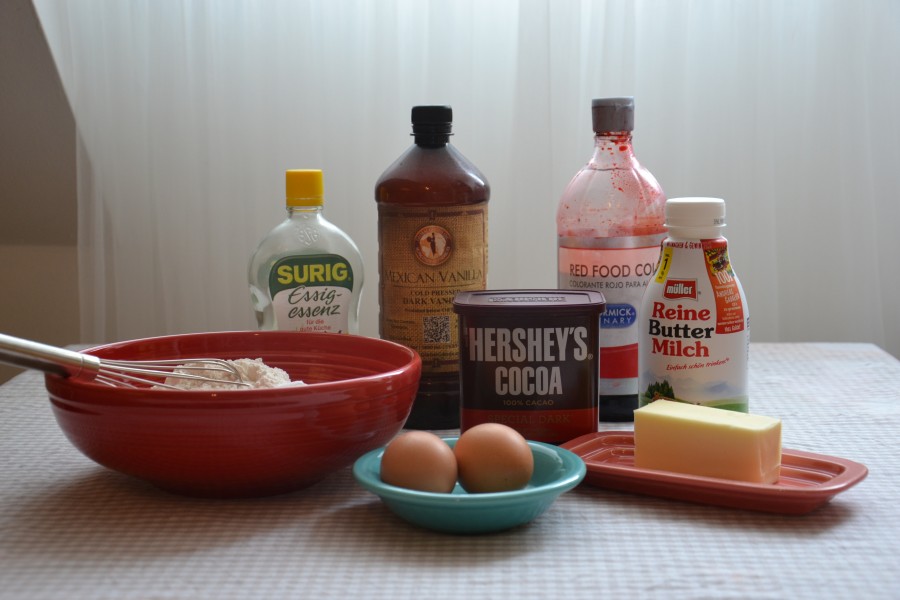 Doubling the chocolate makes for a really delicious cake.
The Fiesta Dinnerware Large Bistro Bowl is a terrific size for combining the dry ingredients.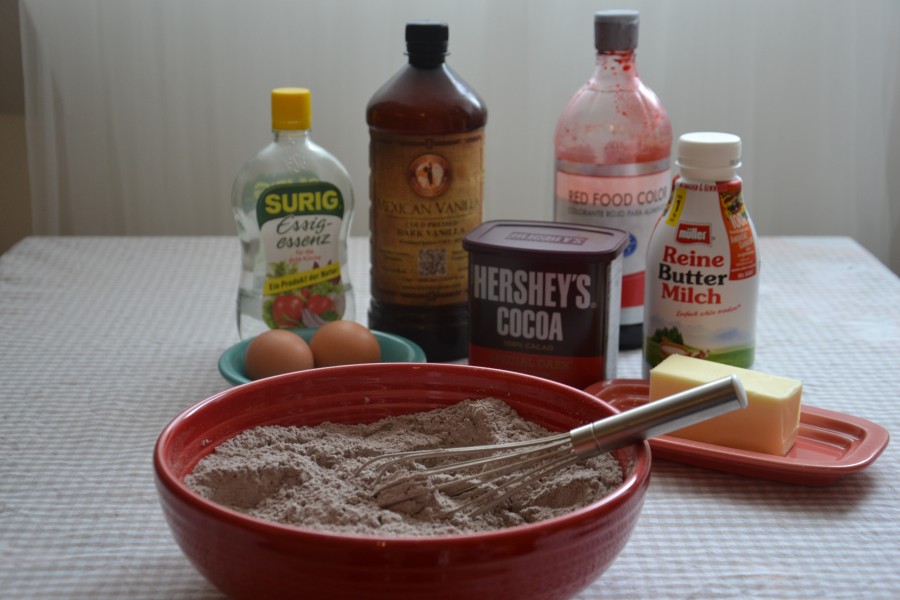 I love my KitchenAid stand mixer and all the different speeds she'll run at.
As inconvenient as it is, weighing the pans and using parchment paper is well worth the even layers that don't stick to the bottom of the pan.
While the cake cooled, I made the macarons.  Because I needed just a few fins, I whipped together half of regular macaron batch.
Macaron ingredients, as taught to me at La Cuisine Paris, are weighed and never measured.  It worked in the classroom and it works in my own kitchen.
I start with the scale and place a ramekin on it.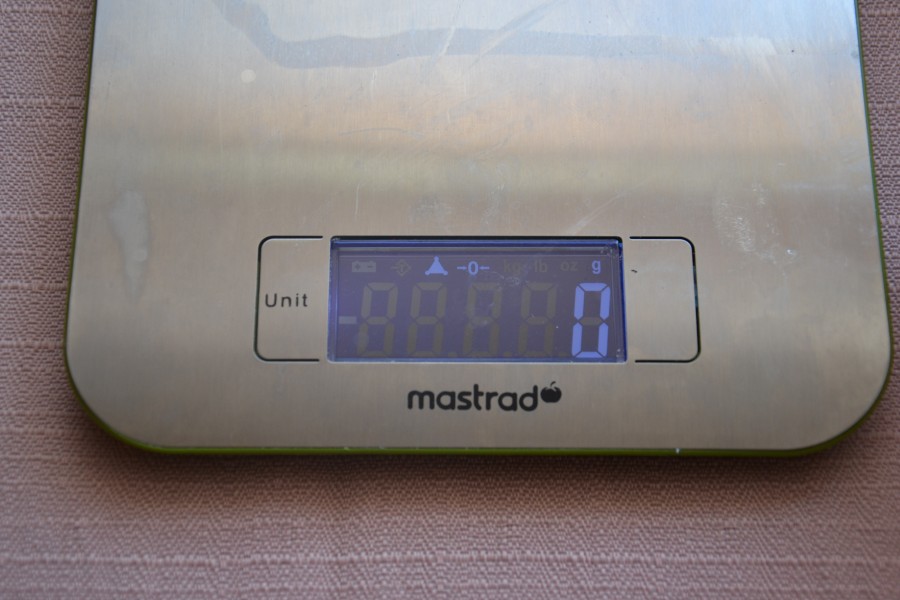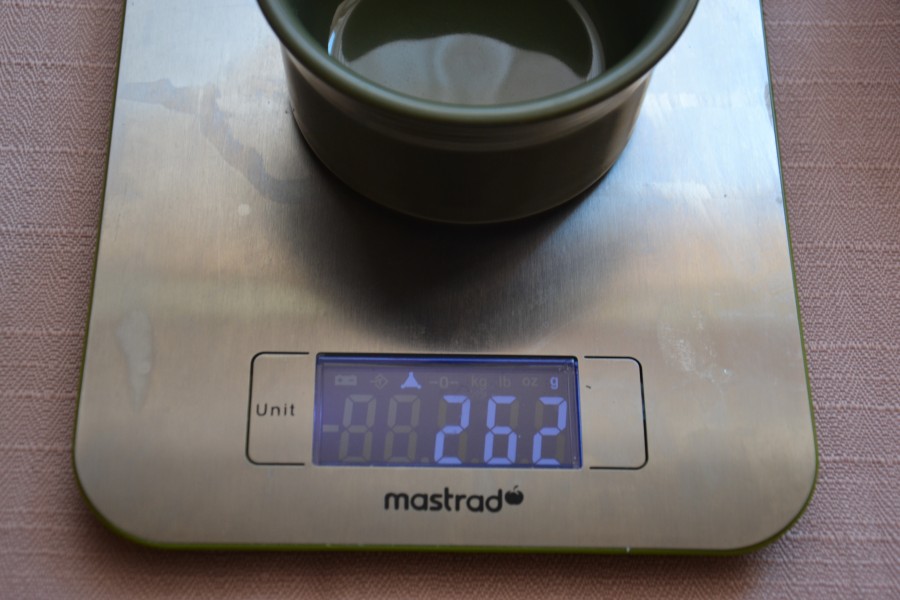 I only want to measure the egg whites, so I hit the button on the right which used to say 'TARE' – that resets the scale back to zero.  Fun tip: this Fiesta Dinnerware ramekin weighs 262 gr.
To get close to grey I used blue, violet, and white powdered food coloring before folding in the almond meal.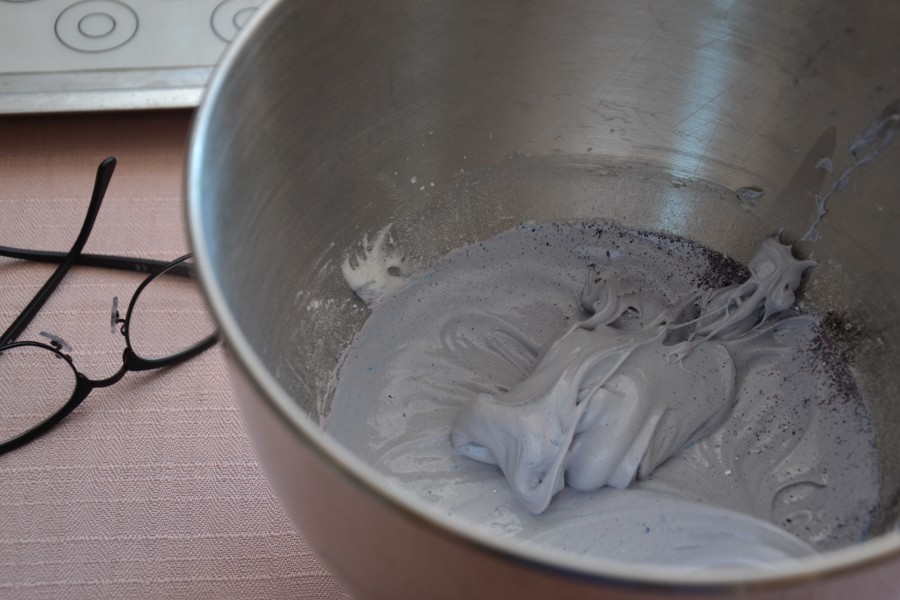 My first attempt at fins looks a lot like the state of Missouri, upside down.  Err…
By the time I got to my third tray of sharkarons, I piped the fins with a much smaller round tip.
With the fins done, it was time to crumb coat.
With a blank canvas, this is one of my favorite aspects to cake design… especially if I already have a plan.
I tinted the buttercream a series of colors that I found at the sea last week – blues up to greens.  I use these melamine bowls because it's the only bowls of the same color I have!  When developing an ombre, it's important to work against an identical background to reduce an outside influence on the color.
Using a small off-set spatula, I made a wave-y pattern in the frosting.
What's the ocean without the beach?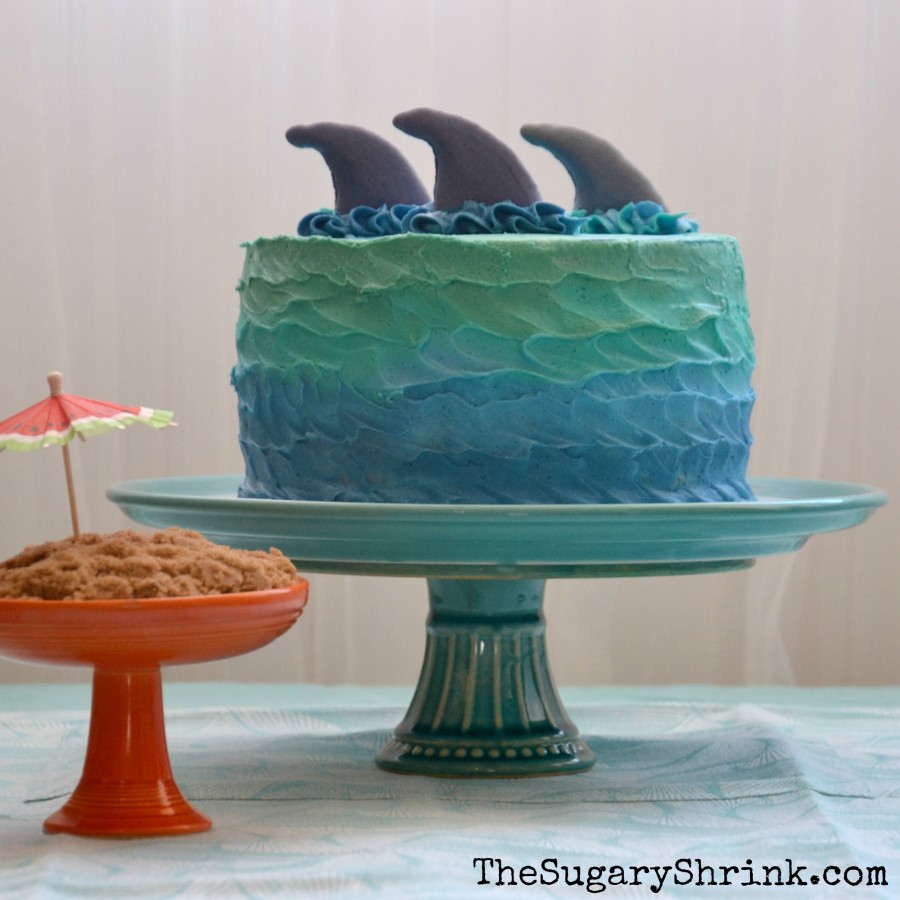 The biggest challenge of this whole cake, "How do I photograph a shark cake?"  That was a stumper.
I couldn't add a vase of flowers or a bowl of fresh fruit.  There are no nautical inspired items in my house, including a fishing net or a bigger boat.  Not anticipating the trouble of how to design the photograph, I just got more and more frustrated.  Cake shouldn't be frustrating; I decided, "This is good enough."  Whew.
Time for a slice!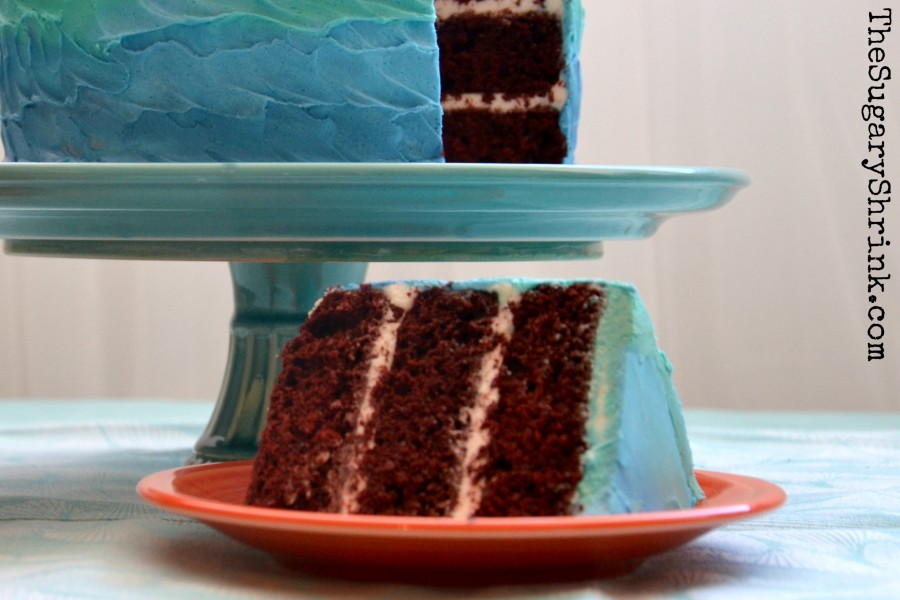 That's a great slice of cake – beautiful, even layers with a wonderful ratio of cake to cream cheese to buttercream.
It's always a relief when I can let go and embrace "good enough."  My life partner and Alcoholics Anonymous have been patiently teaching me to be kind to myself.
Our people are kind to me and that's an amazing gift.