White Cake with Raspberries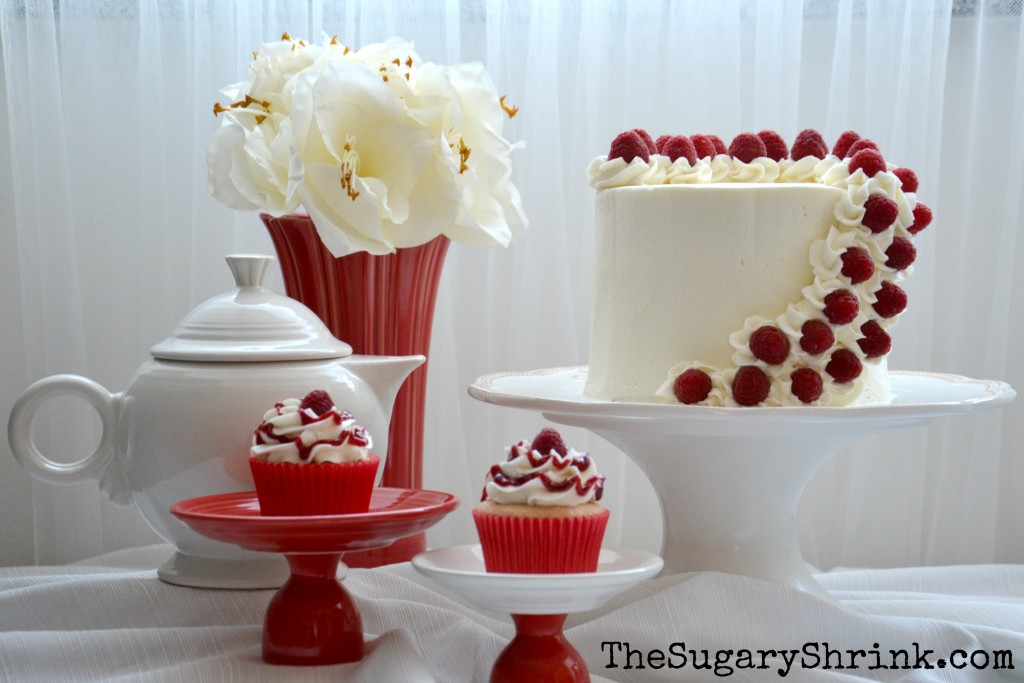 Triple-layer White Cake, Raspberry Filling, Vanilla Buttercream, and a Fresh Raspberry Garnish
A lovely White Cake, with its flavor profile of Vanilla and Almond, reminds me of the wonderful wedding cakes I enjoyed during my growing-up years in the Midwest.  Receptions in the church basement or the Knights of Columbus Hall almost always featured a triple-tiered White Cake with White Buttercream swirly-Qs and traditional piping patterns.  Maybe there is a return to old-school weddings cakes on the horizon… and I think this cake would fit nicely in that mid-century modern setting.
Every bit of this cake is so very delicious.  With two parts clear vanilla and one part almond, this white cake (six egg whites, zero egg yolks) has a truly scrumptious flavor.  Do yourself a favor and give this cake a try.  This sponge pairs nicely with fresh berries, stone fruits, and jams.
This cake went together very smoothly and I'm totally in love with the color contrasts.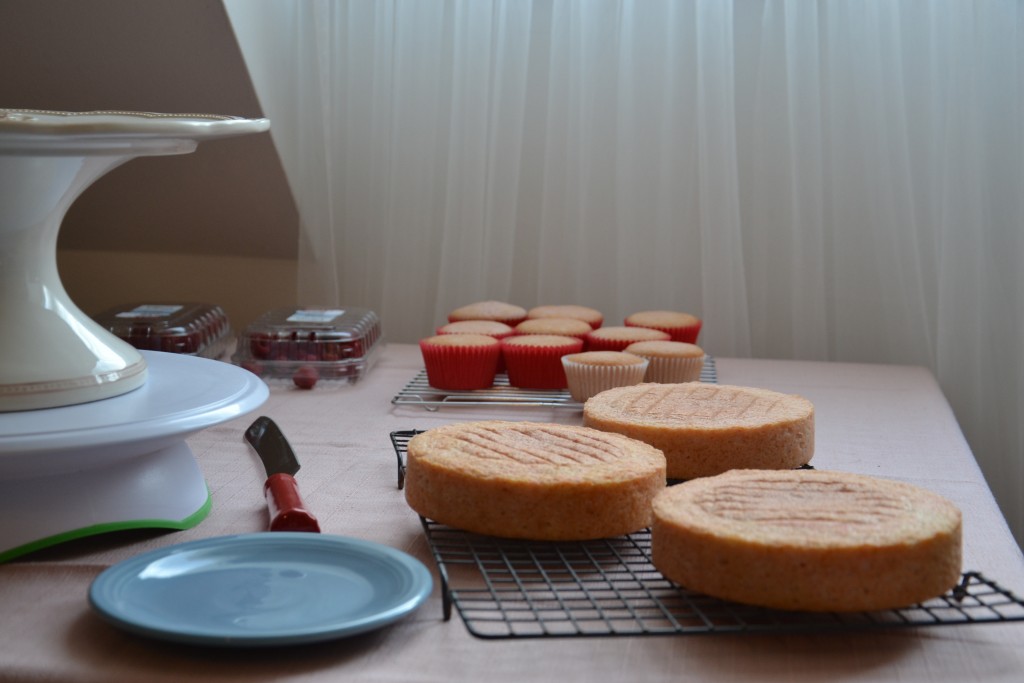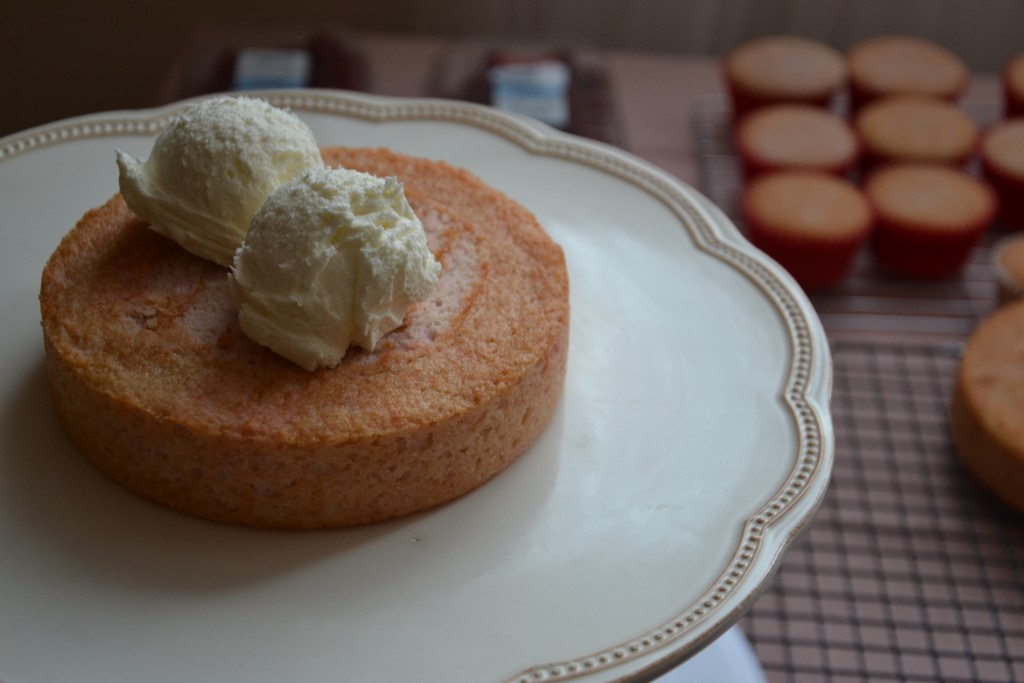 Because this was a 6″ triple-layer cake, I only used two scoops of stiff buttercream for the filling.  For an 8″ round cake, I use three scoops of stiff buttercream.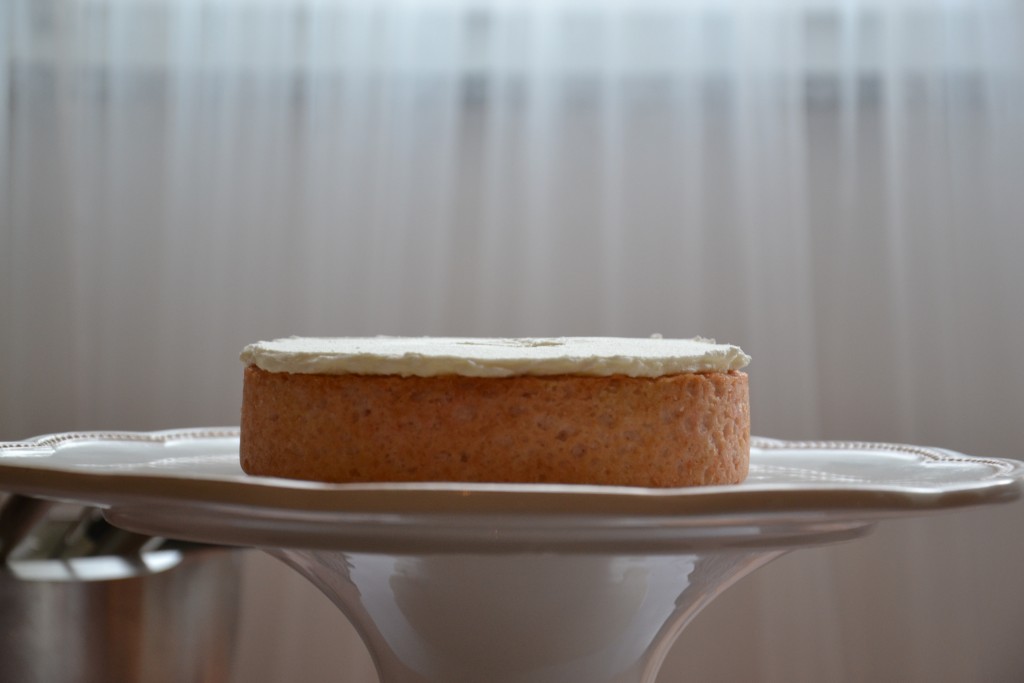 I loved the Raspberry Jam paired with the Vanilla Buttercream for such a fabulous filling.
Because of the slippery nature of the jam, I had to dowel these layers to keep the cake neatly stacked.
Of course, one day I'll be able to take a level snapshot of a cake with a crumb coat.  It wasn't really wonky!  Promise.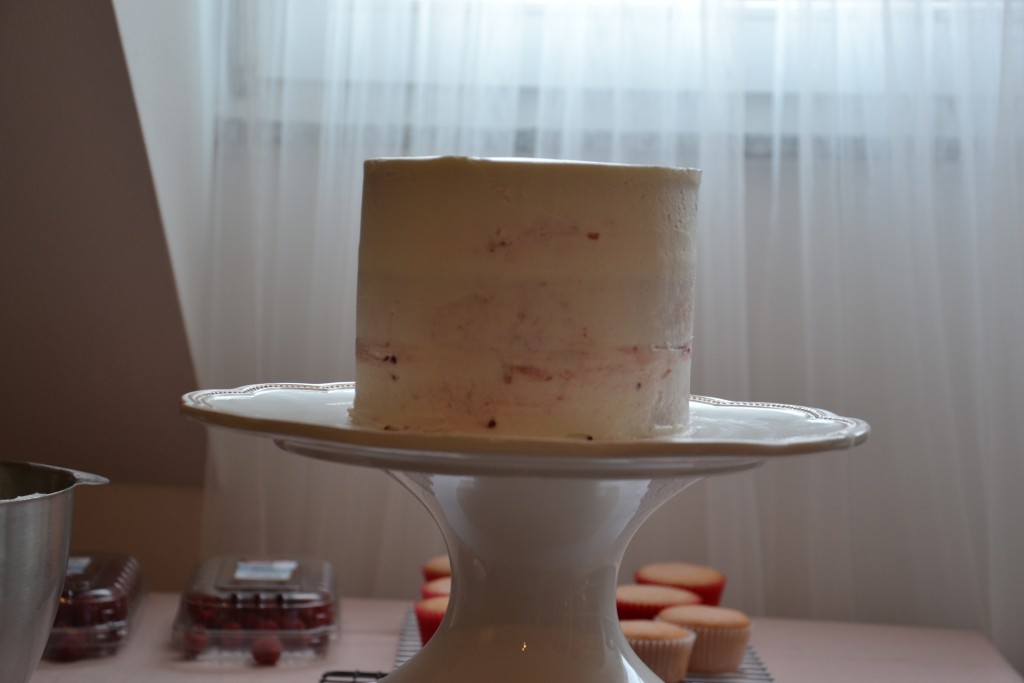 The final layer of buttercream always looks a bit rough at the beginning.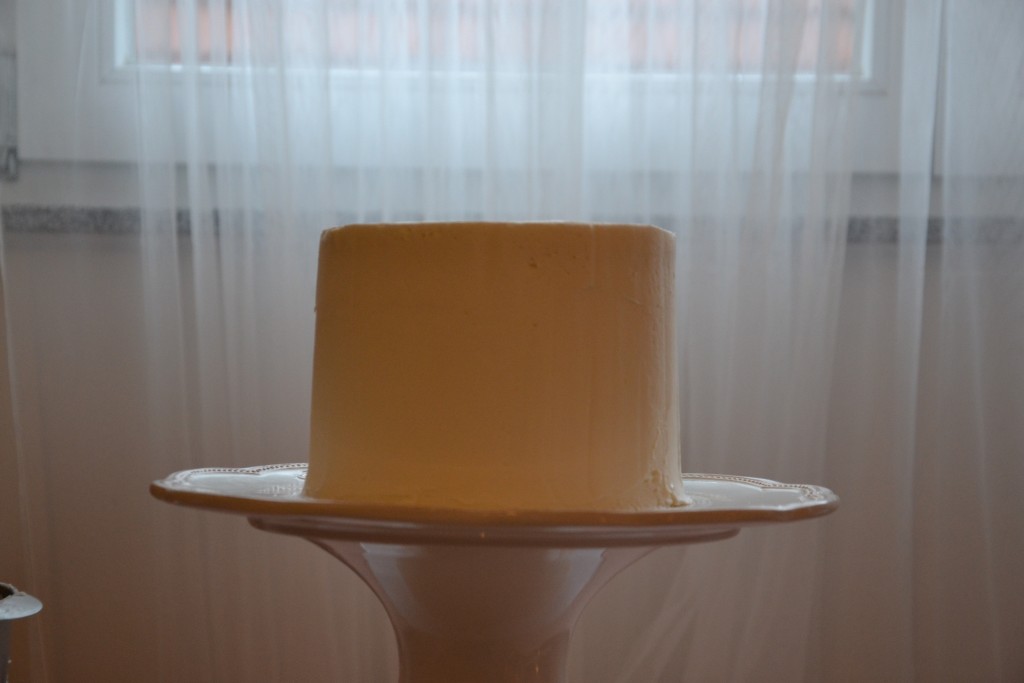 I used a 7″ Fiesta dessert plate to get a smooth pattern line for the swoop of fresh raspberries.
Ooops…I need to work with more lights on next time.  Also, I remembering thinking… "two rows of raspberries would look better than one."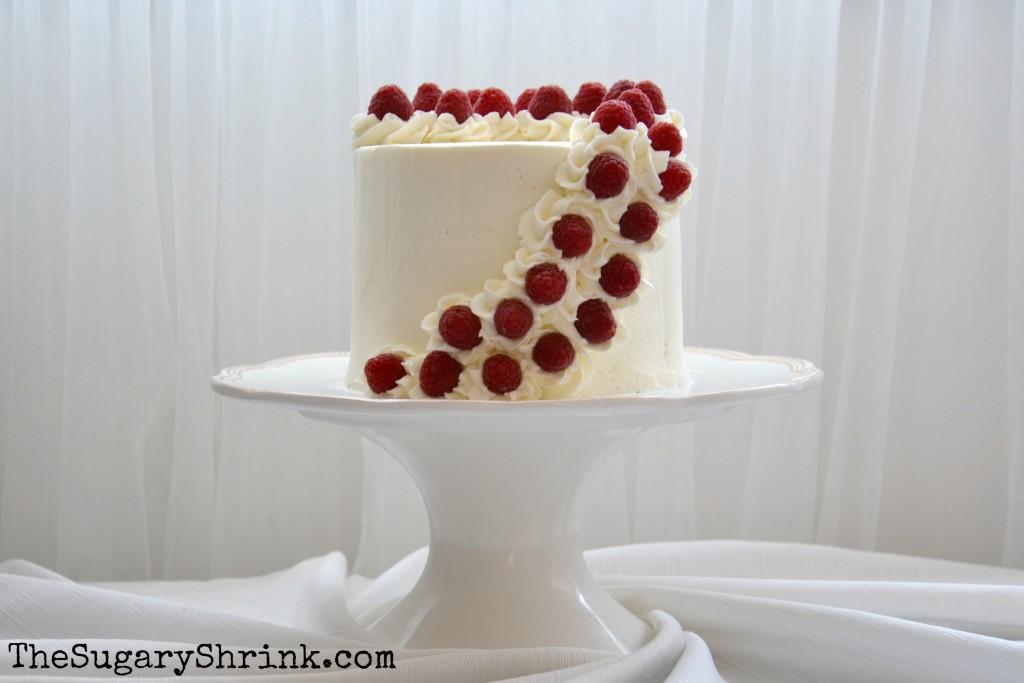 I didn't have the vision for this cake from the outset, but I'm so happy with the results.  The flavors work so well together and there is something nostalgic maybe about this look.
No matter what, I have my life partner, our people, and sobriety.  It's all good from here.