Butterscotch & Caramel Popcorn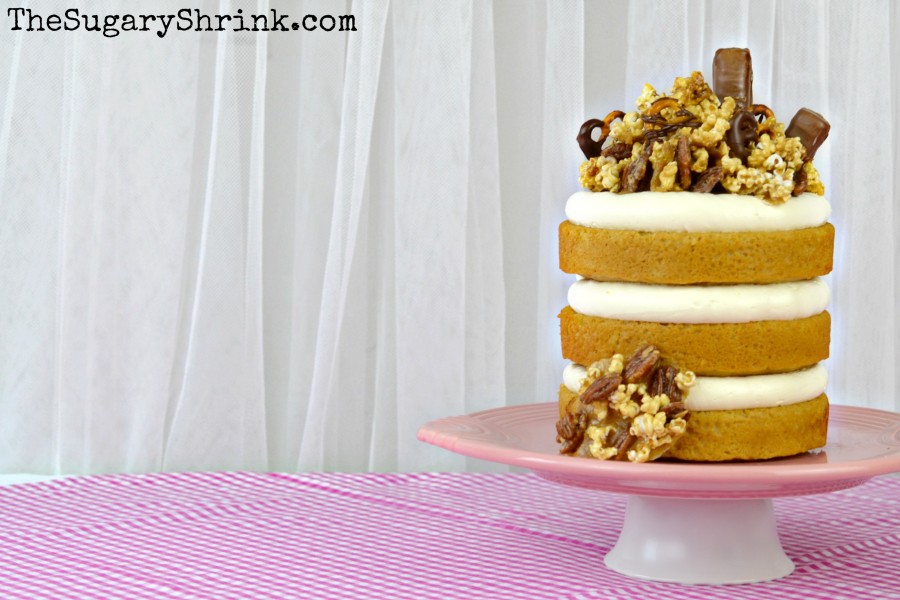 Triple-layer Butterscotch Cake, Vanilla Swiss Meringue Buttercream, Caramel Sauce Filling, and a garnish of Caramel Popcorn, Pecans, Chocolate & Caramel Pretzels, and Twix Candy Bars
I know, I know… Butterscotch Layer Cake is usually a Fall cake, but I couldn't help myself.  And then once I got going, I couldn't stop.  "Anything worth doing is worth overdoing."
While editing isn't my strong suit, I gave myself a gold star for simply filling the cake and not adding a crumb coat.  With all the yummy goodness on top of the cake, I knew there would be enough sweet things and the frosting wouldn't be missed.  Besides, it does make for a lovely presentation.
That being said, this cake has two dozen moving parts!  I'm not even sure where to start, so let's begin with cake.
Butterscotch Layer Cake gets its yumminess from brown sugar (I happened to have Domino Light Brown Sugar but the dark brown sugar is delicious too) – this is the key that separates Butterscotch Cake from most every other cake.
This cake doesn't rise very much or produce a dome, which is great for even layers.  Should I mention parchment paper rounds to line the bottom of the cake pan?
With the cake cooling, there were plenty of other components to keep me busy…such as Swiss Meringue Buttercream.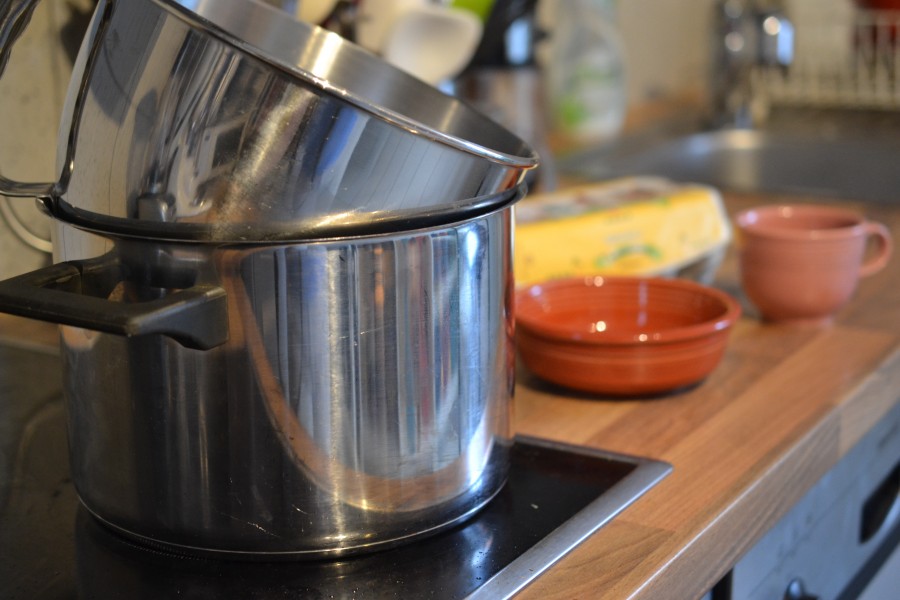 It's not fancy, but it works.
Whisk the eggs and sugar continuously while over the steam.  This step shouldn't take more than 2-3 minutes.
With the bowl back in the stand mixer whisking the egg whites on high for about 15 minutes, dice up the soft (yet cool to the touch) butter (4 sticks/450gr).  These are small pieces, even still, I pinch off bits of butter from each cube and drop into the egg whites.
The cake is cooling and the buttercream is prepared.
If I didn't already have Caramel Sauce (from another project) in my fridge, I would have started with this element first.  It requires time to cool down.  Since that wasn't a factor, I went straight for the popcorn popper.
I wanted to add caramel to the popcorn and elevate the experience.  So, in go toasted pecan halves.
This Homer Laughlin Fiesta Dinnerware Large Baking Bowl was ideal for folding together the popcorn with the caramel pecans.  At 6 quarts, it's big enough to accommodate those jobs that need extra room!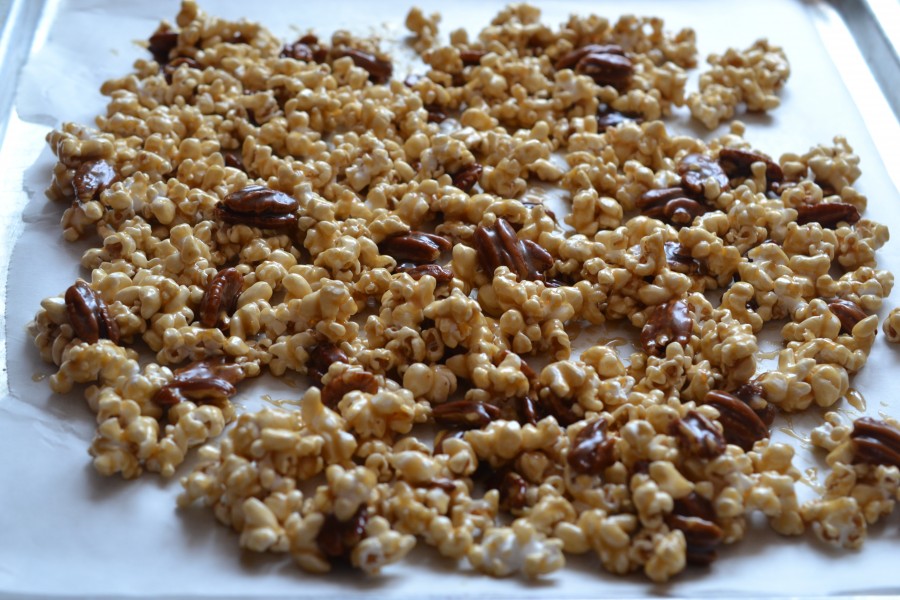 Popcorn, pecans, caramel, butterscotch, and vanilla buttercream…. pretzels made complete sense.  I've drizzled chocolate over small pretzels before and knew that would be successful; the caramel sauce simply didn't stick liked I'd had hoped.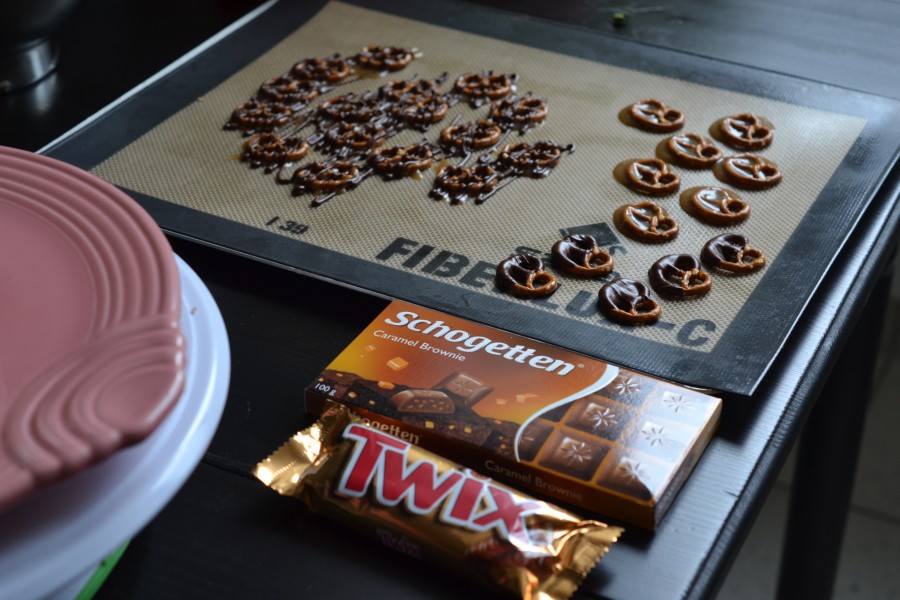 Time to construct this little dessert and see if I could create what I envisioned.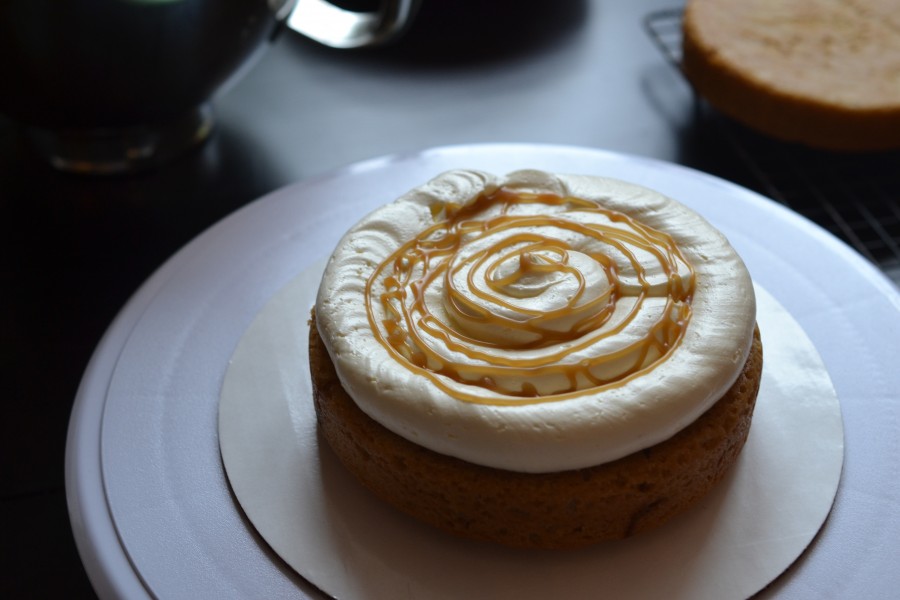 A wee bit of caramel drizzle is plenty between these layers.  Adding too much and the layers would slide apart and the cake would need to be doweled down the center.
I'm a home baker and I don't know if professional chefs look at the cake at this point and say, "I'm not sure what I'm doing, but I'm going to try anyway."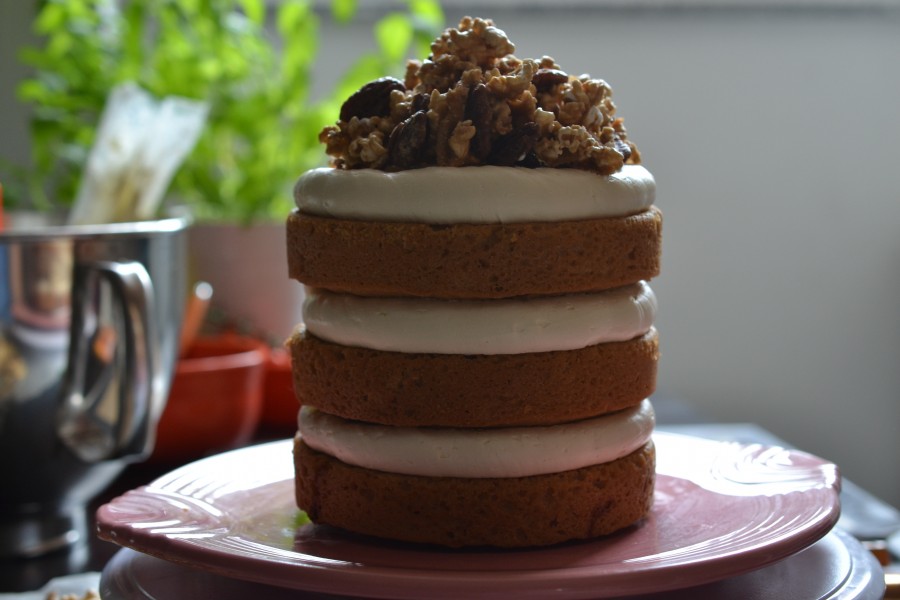 Then there it was and I liked the results!  And I didn't use all the caramel popcorn on top of the cake…not even close. However, if I were serving this cake at a party, I'd have a lovely bowl of popcorn nearby in order to place a small handful on each slice.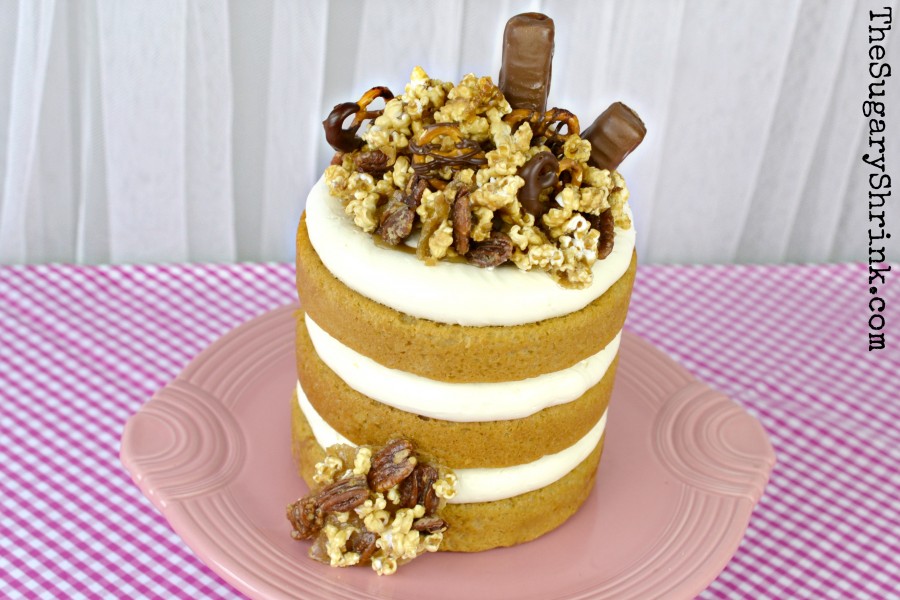 So anyway, this cake was certainly a little beauty and tasty too.  It's unimaginable that I get to be creative with cake while using my every day dishes that I love – in a place I adore.
My life partner husband is my number one person and best cheerleader.
Our people continue to demonstrate love and support.
And sobriety makes it possible.