No-Bake Oreo Chocolate Cheesecake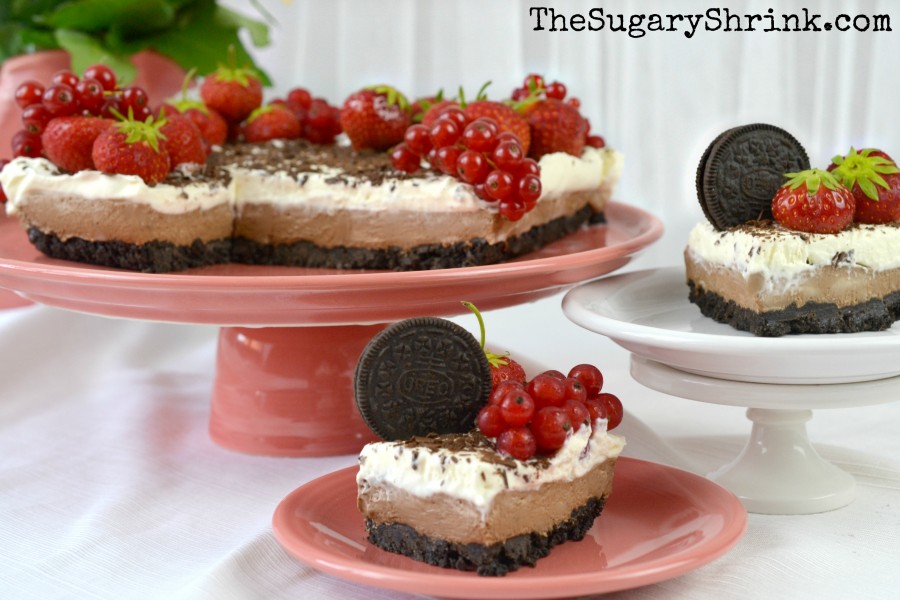 Oreo Cookie Crumb Crust, Chocolate Cheesecake, and Whipped Cream with Lindt Chocolate Shavings, Fresh Fruit, and Oreo Cookies
It's hot here.  Seriously hot.  And I don't want to fire up the oven.  That makes this the season of no-bake deliciousness.  Last summer I blogged about several of my no-bake favorites (here, here, and here) and so it is again, No-Bake Season for a baker.
Let's kick this off with an amazing Chocolate Cheesecake!  I used my Homer Laughlin Fiesta Dinnerware Square Baker, but this recipe can easily adapt to a larger 9 x 13 baker (just double the ingredients), a loaf pan, or even a spring-form pan.  Use what you have in the kitchen.
In the heat of the day, let's get started.
One of my favorite products here in Germany is the marriage between Milka Chocolate and Philadelphia Cream Cheese.  It tastes like chocolate mousse and I want to use it in all the things.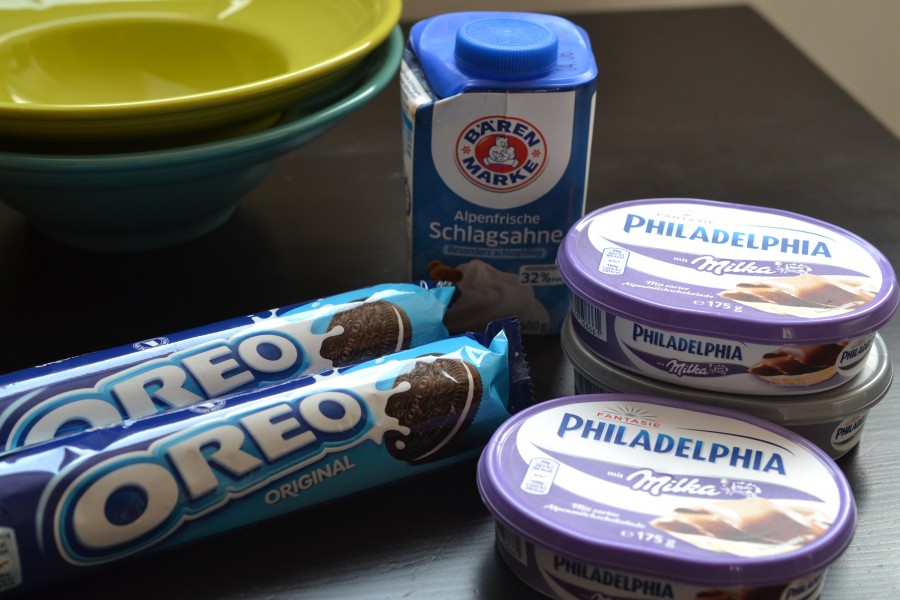 Into the food processor with 24 cookies.
Real butter makes a difference in baking so be kind to yourself.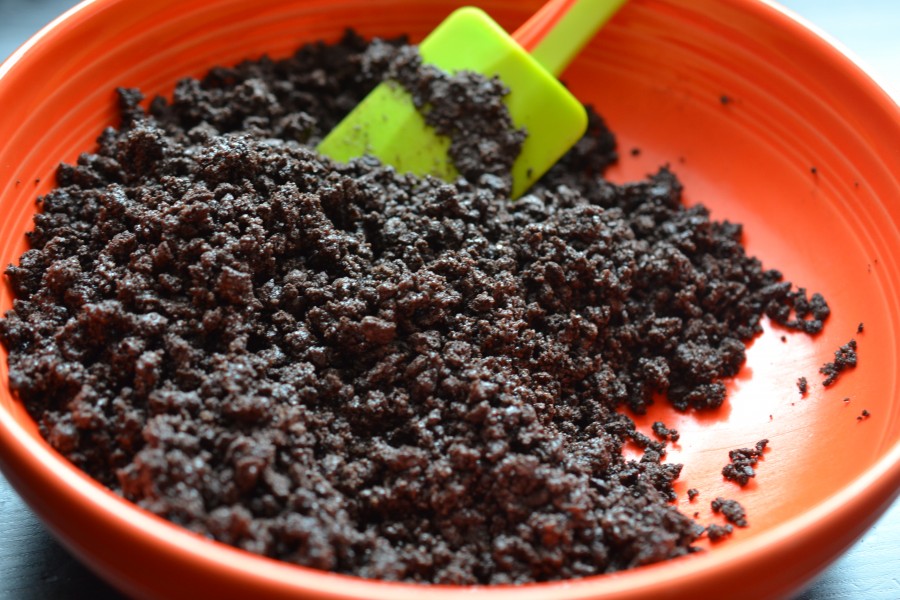 Press into the bottom of a prepared pan.  I lined my square baker with parchment paper and made sure there was a bit left over the edges in order to lift the cheesecake out.
With that done, I got the heavy whipping cream going.  If possible, start with a chilled bowl and whisk from the stand mixer.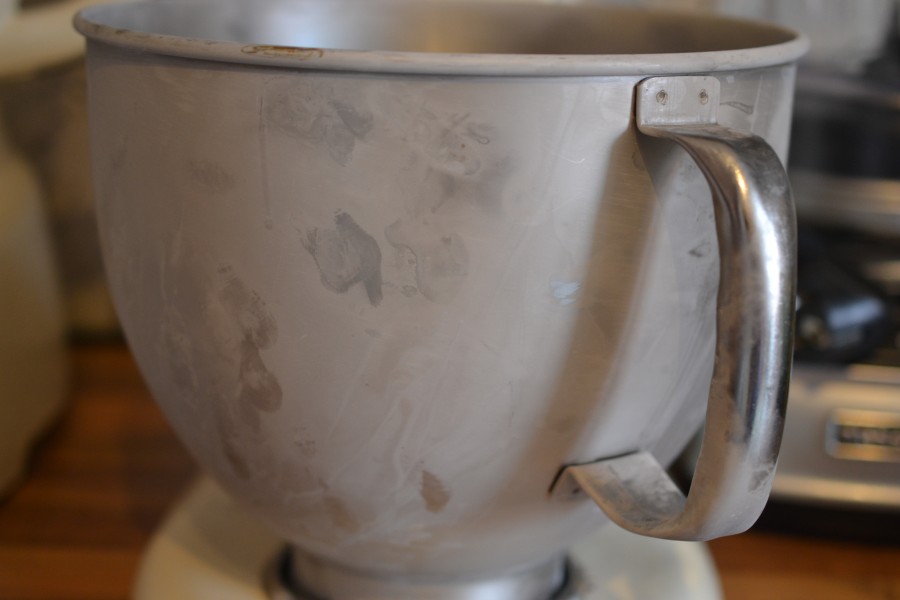 While that's underway… mix the cream cheese.  I used 375gr of cream cheese… that's about 12oz.  If you'd like a bit more, you can go up to 16oz without altering the powdered sugar or melted chocolate.  It's going to be yummy.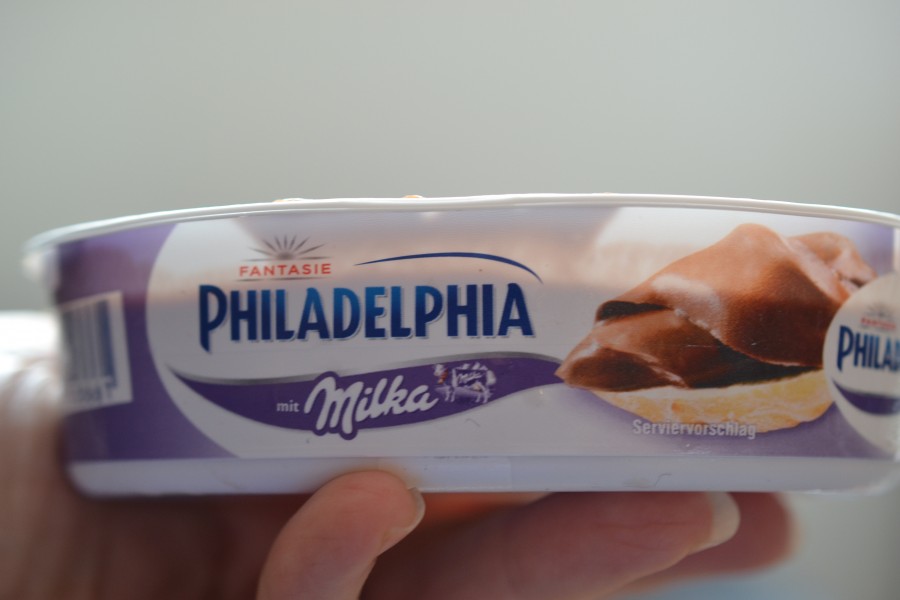 With the cream cheese ready, smooth it over the cookie crumb crust.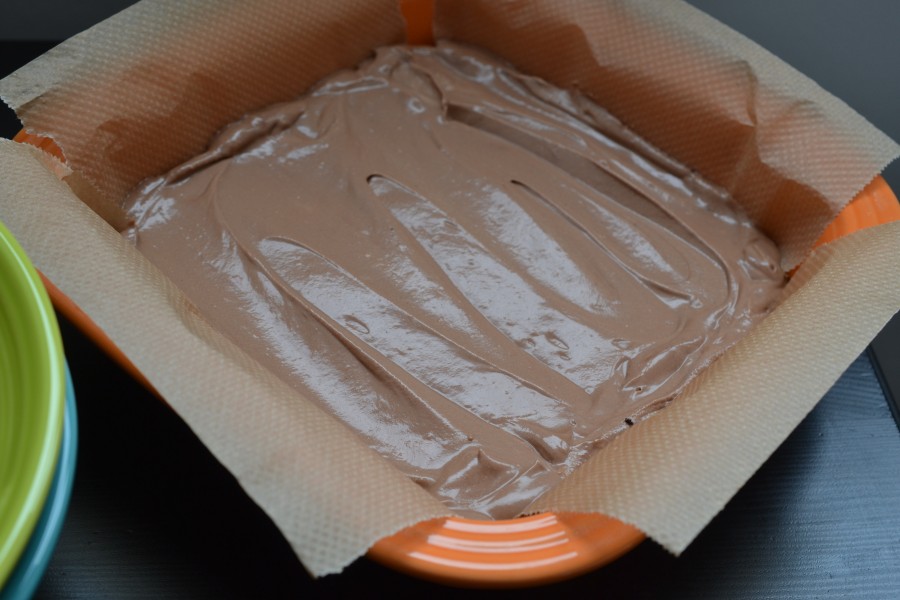 I popped it into the freezer for a couple minutes to help it set.  I didn't want to swirl together the cream cheese and top layer of whipped cream.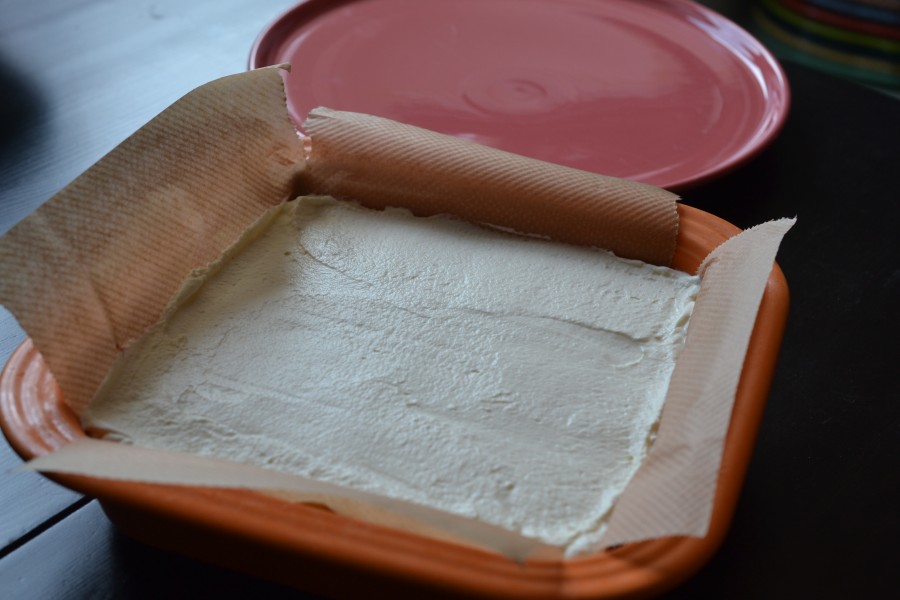 About whipped cream… Cool Whip isn't readily available in my local market so I whip up 32% heavy cream (adding a bit of vanilla and powdered sugar).  The other choice is use Cool Whip – fold 8oz into the cream cheese and enough to cover the top of the cheesecake to your liking.
Garnish to your heart's content.
The cheesecake lifted out beautifully.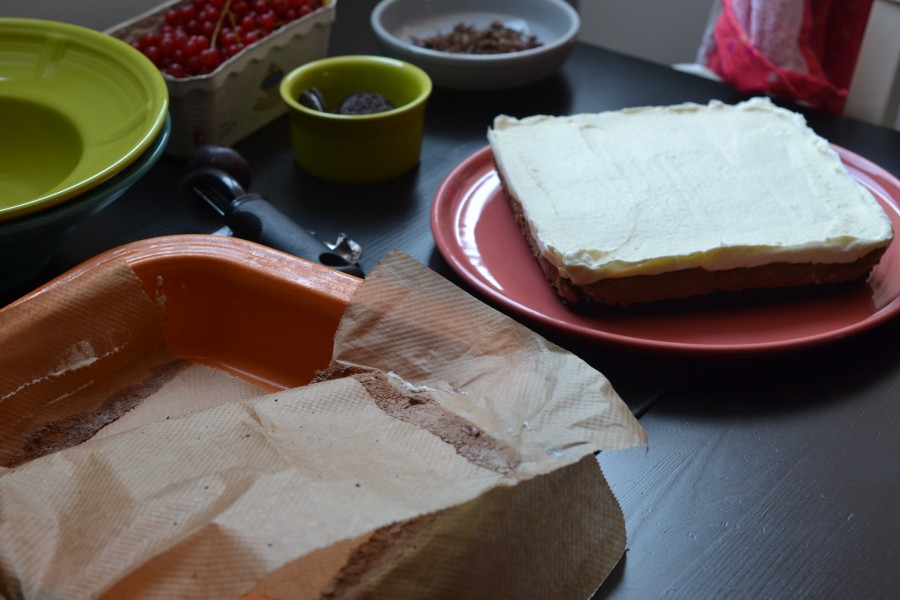 I love these pretty ombre layers of amazingness.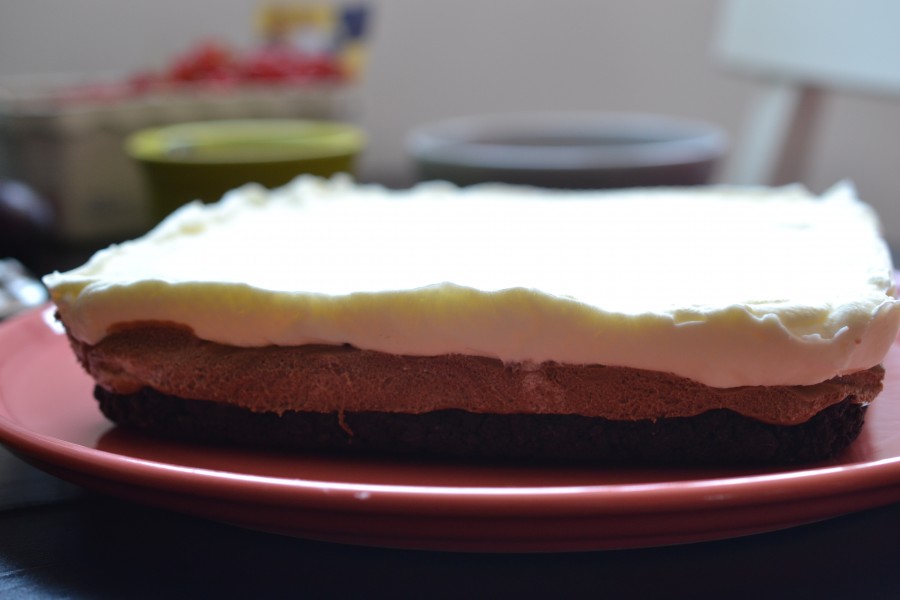 I started with Lindt Chocolate Shavings…then added strawberries, currants, and Oreo cookies.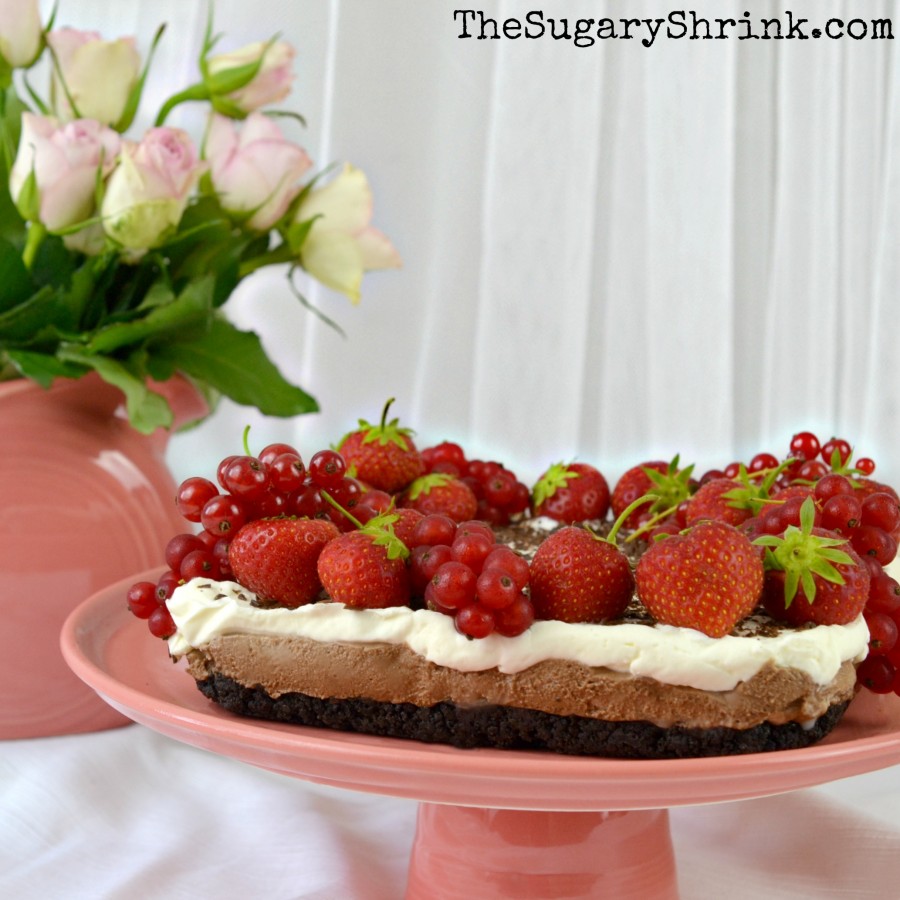 I loved sharing this dessert with my life partner husband… we agreed it reminded us of eating an ice cream sandwich – smooth and creamy and chocolatey.
I adore our life together.
I adore our people and the people they bring.
Sobriety isn't the worst thing to happen today.