Sweetheart Cinnabun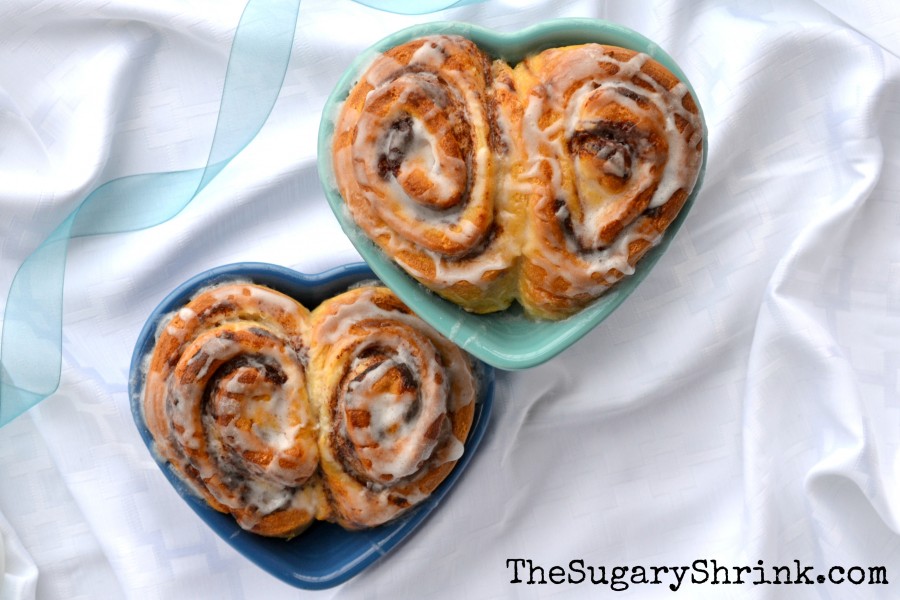 Iced Cinnamon Buns
Valentine's Day doesn't just include pinks and reds.  These fabulous Homer Laughlin Fiesta Dinnerware Small Heart Bowls in Lapis and Turquoise make for a perfect Sweetheart Cinnamon Bun breakfast.
Whether you make your Cinnamon Buns from scratch (like I did here) or bake with prepared dough, practice the joy of creating something just for yourself or the ones you love.
Next time, I'll work some dough all the way into the bottom corner.
Time for a bit of glaze.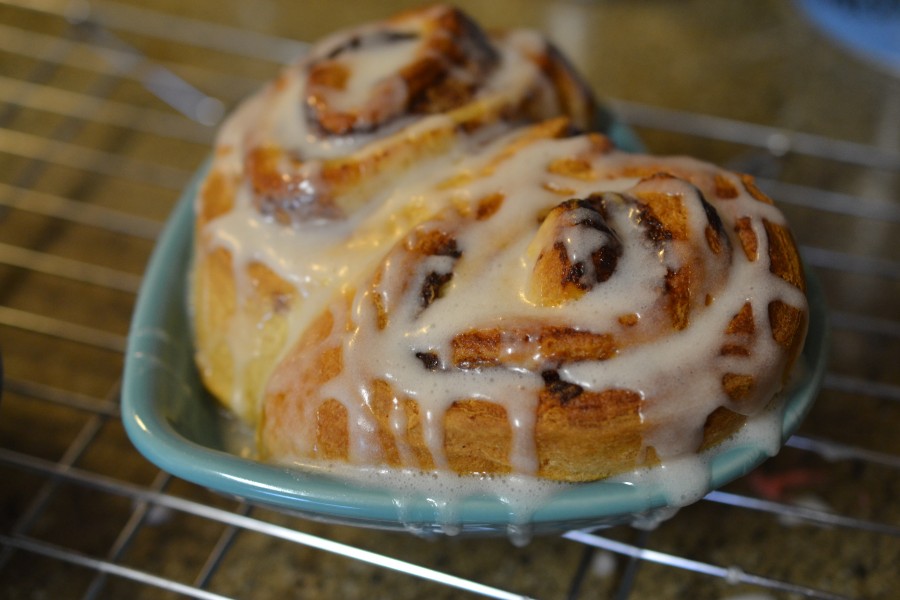 What a fun treat to bring two people closer together… just add forks!
I'm grateful to have my people nearby.
I'm grateful and in love with my life partner husband.
And I'm incredibly grateful for sobriety one day at a time.