Crumbles, Crisps, and Cobblers: Part One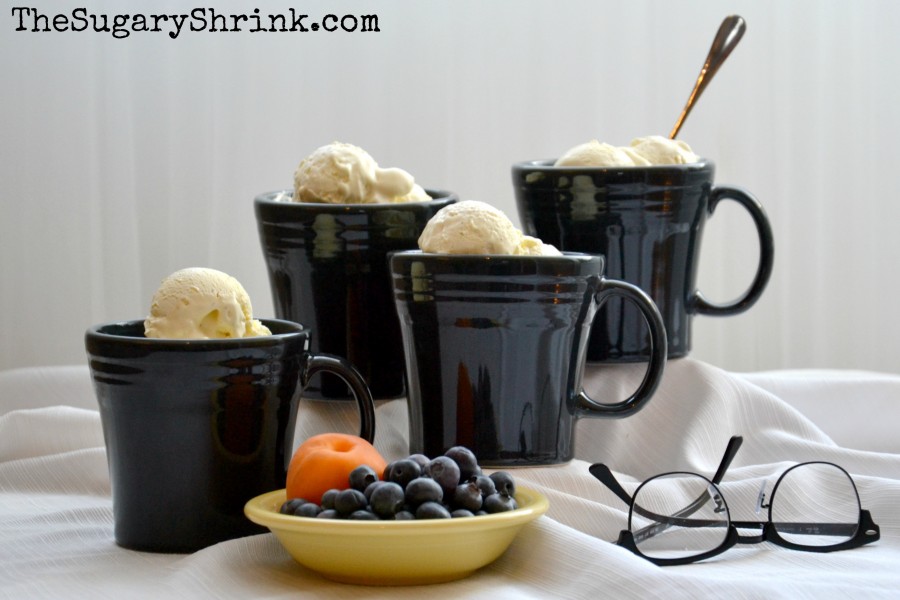 Apricot Blueberry Fruit Crumble with Vanilla Ice Cream
I know this is a departure from my very favorite triple-layer cake with buttercream…. and it's exciting to try something new!
When I received these four beautiful Fiesta Tapered Mugs, I knew I wanted to roll up my sleeves and bake with them.
Immediately, a chocolate molten cake was considered, but put that on the back burner in favor of something more approachable for me and maybe other home bakers.
We went to the market for dinner groceries, but inspiration was there by way of amazing fruits.  For me, baked fruit has always looked like an apple crisp or a peach cobbler.  But, time for a change.
Traveling near our home in Heidelberg, fruit crumble is frequently on the menu – which begs the question, "What's the difference between a fruit crumble, fruit crisp, and fruit cobbler?"  Essentially, …
A fruit crumble usually has flour, sugars, spices, and butter.
A fruit crisp has flour, sugars, spices, butter, and oats (plus often times nuts).
A fruit cobbler is stewed fruit with a biscuit baked on top.
With that in mind, I set out to make an Apricot Blueberry Fruit Crumble… welcome to my test kitchen.
First, I blanched the apricots.  Definitely, 2-3 more apricots should have been prepared based on the size of the 15oz mug.  Also, it was so yummy, more is definitely better.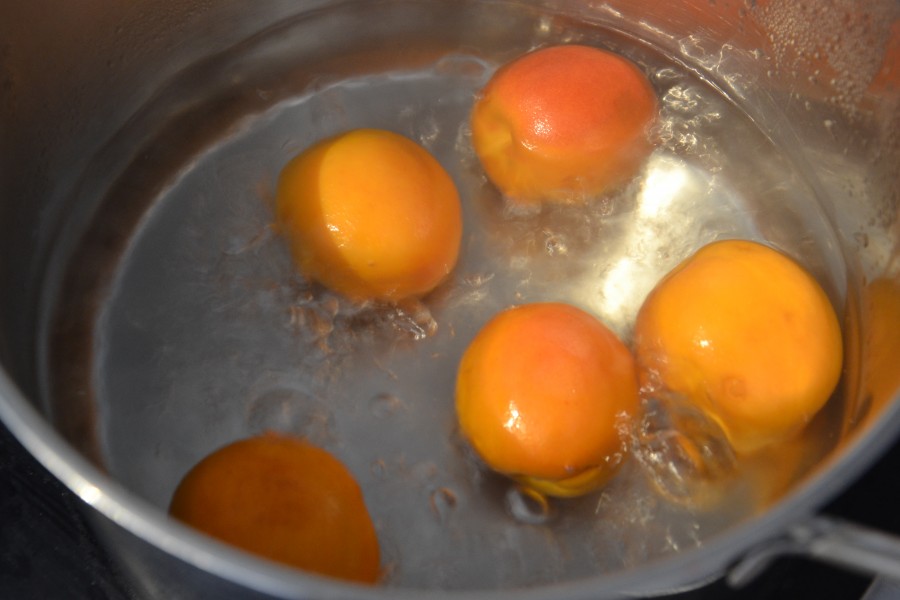 The skin slips right off making it super easy to peel and remove the stone.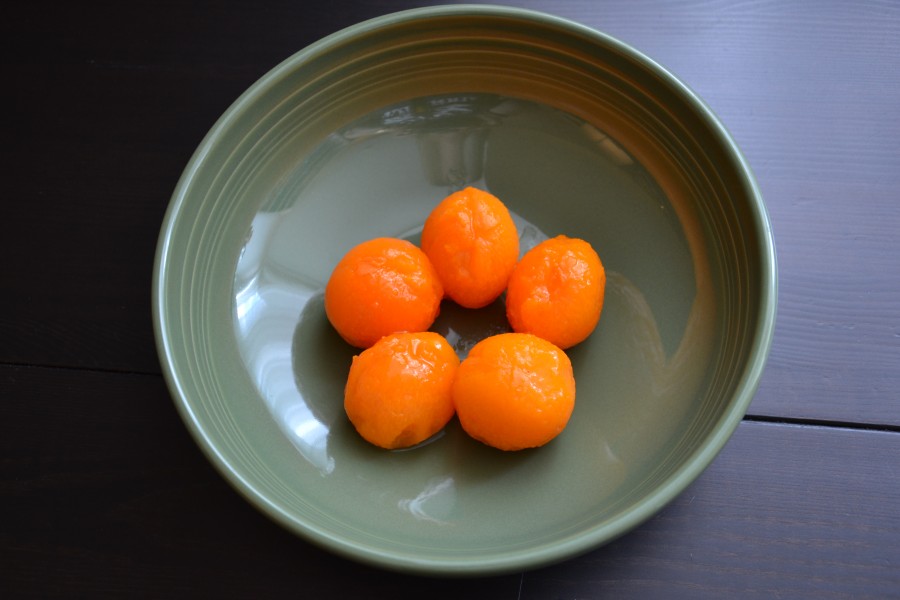 I used my hands to break the fruit into bite-sized pieces.  A knife would also work.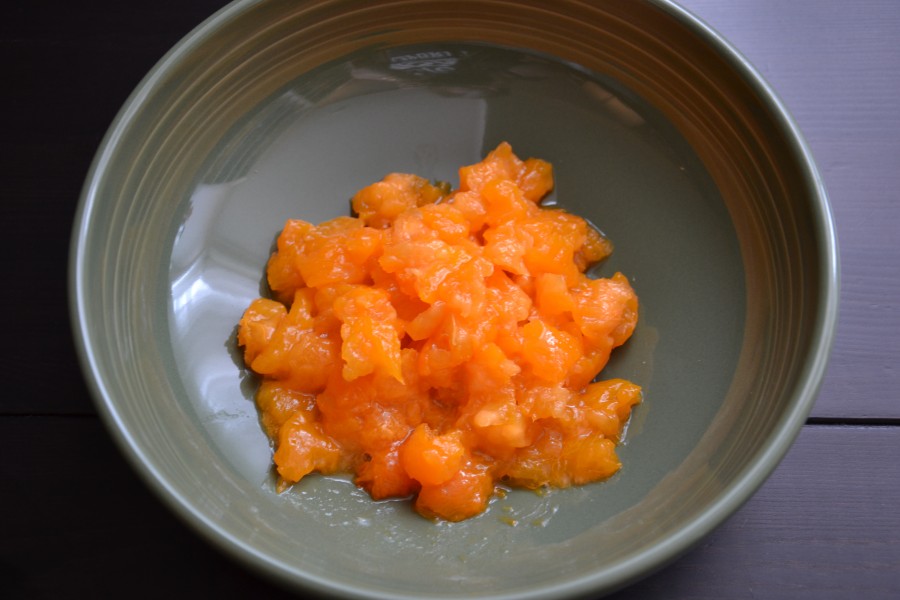 Add blueberries to taste – for me, it was more a 60/40 split apricots to blueberries.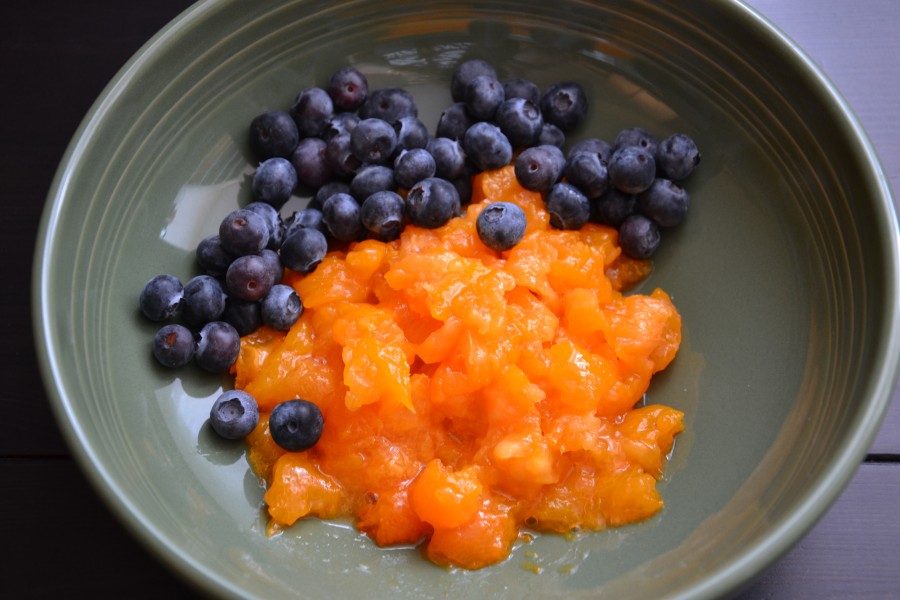 Add zest of 1/2 a lemon, 2-3 tsp lemon juice, about 1/2 c white sugar, and 2T corn starch.
While the fruit is left to sit in the sugar, combine the dry ingredients of the crumble.  Cut in the room temperature butter.  Don't melt the butter, blend in with a fork.  Give it a bit of working to get to a good, crumbly consistency.
I loved working my Fiesta Large Bistro Bowls – they were the perfect size for mixing the fruit and the crumble.  The versatility is one of my favorite features when it comes to Fiesta.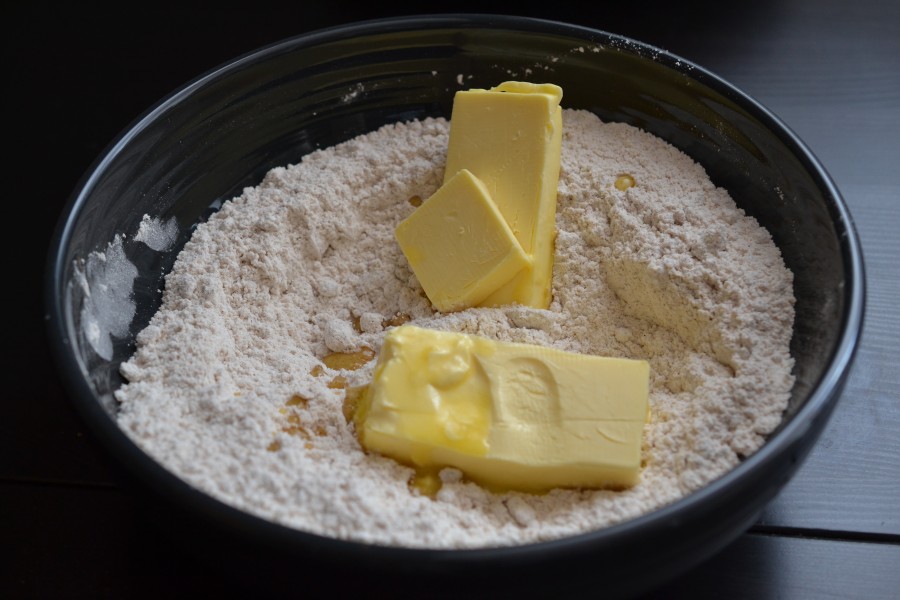 Evenly divide the fruit into the mugs and then the crumble mix.
I placed the tray of mugs in a preheated oven (375F) for 25 minutes.
I had to stage the photo shoot before adding the ice cream because it was a hot day!  The crumble was still nice and warm and we had friends coming over, so I had to get to work.  The ice cream adds a lusciousness to the crumble – whipped cream is very delicious, too.
It can be the case that I'll make a dozen different looks for a photo shoot before finding my favorite.  This one was nice, but wasn't quite jazzy enough.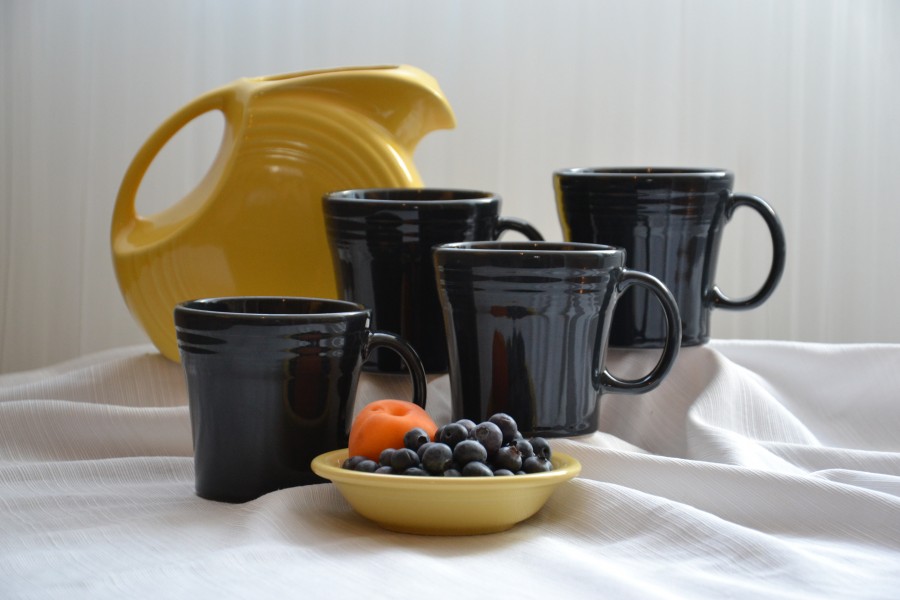 Almost always, simple is great.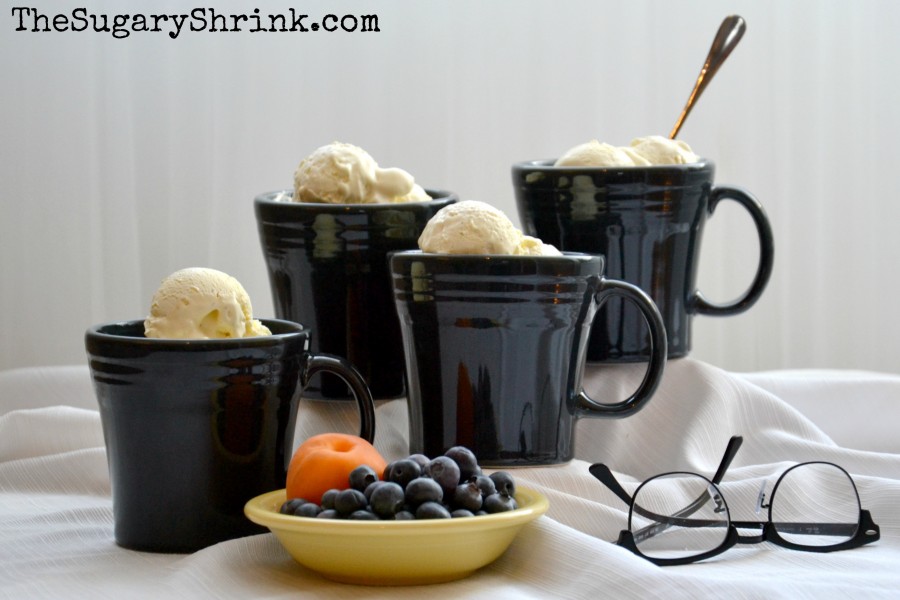 Then something new!  Typically, after I have the best cake snapshot I can make, it's time to slice it.  But…wait.  No slice pic for a crumble.  Say, "hello" to the Spoon Pic.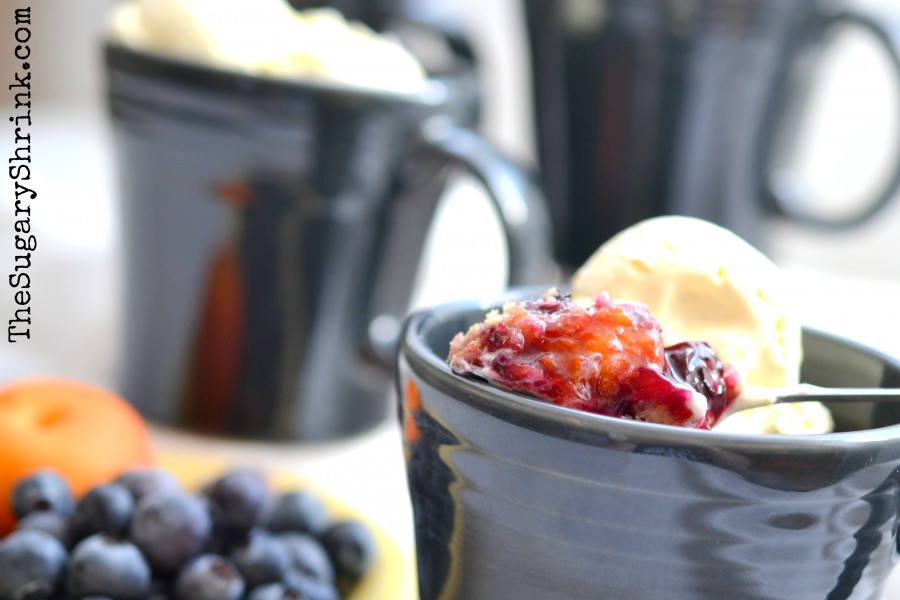 This collage went together as an option for my Instagram account (TheSugaryShrink), but decided against it.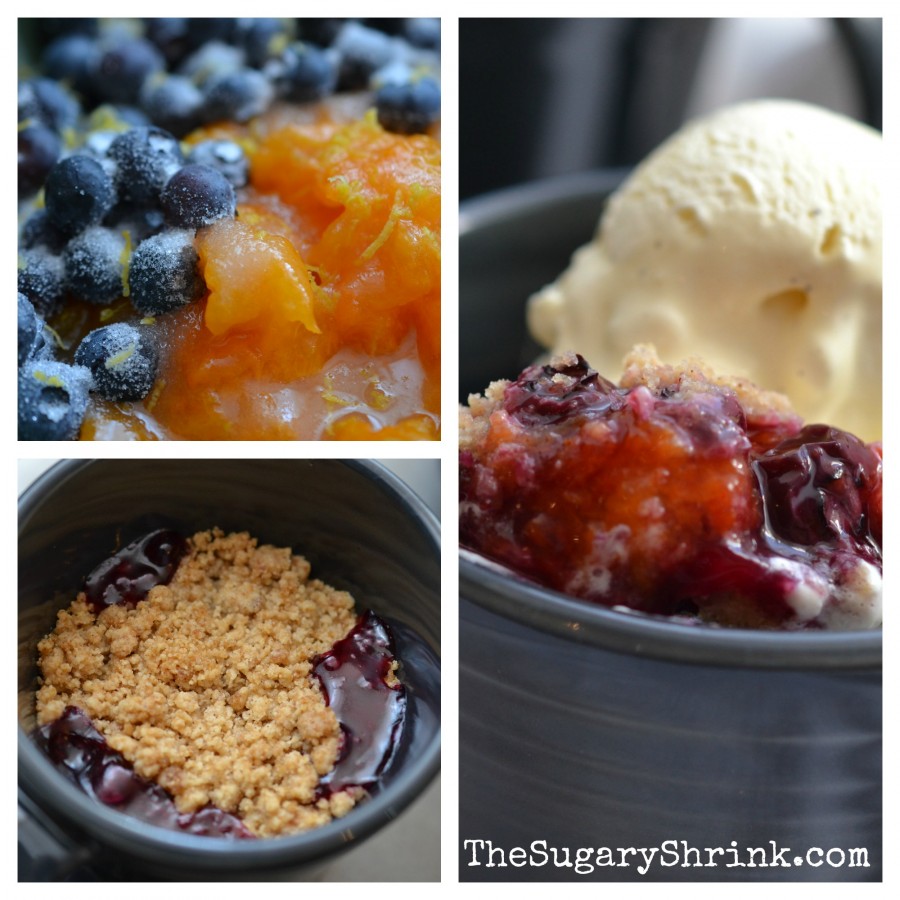 New stuff in the test kitchen is awesome.  Once I'm no longer attached to the outcome, I'm free to get creative and embrace the results.  This fruit crumble was delicious.
I'm grateful for my life partner, our people, and sobriety.