Twix, Caramel, & Buttercream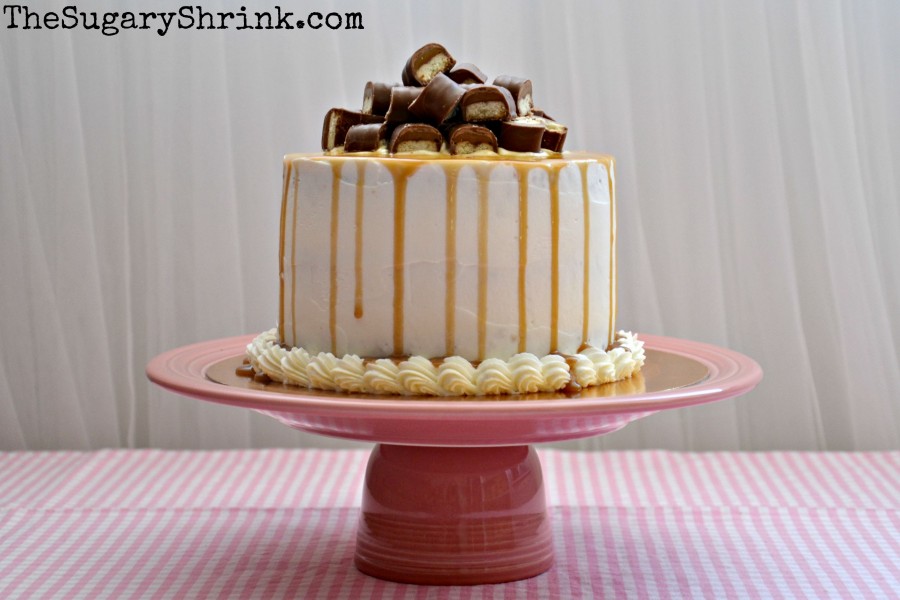 Triple-layer Butterscotch Cake, Vanilla Buttercream and Caramel Sauce Filling & Frosting, with a mountain of Twix Candy Bars
This cake is looking for a party!
When I baked a Butterscotch Layer Cake last week, it inspired me to make another one with a different flavor profile.
As I was thinking about butterscotch, my favorite Twix Candy Bar came to mind – maybe it was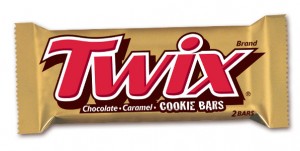 the caramel and cookie combination that sounded so good with the richness of butterscotch.  Either way, all this sweetness works really well together.
And this cake went together so nicely.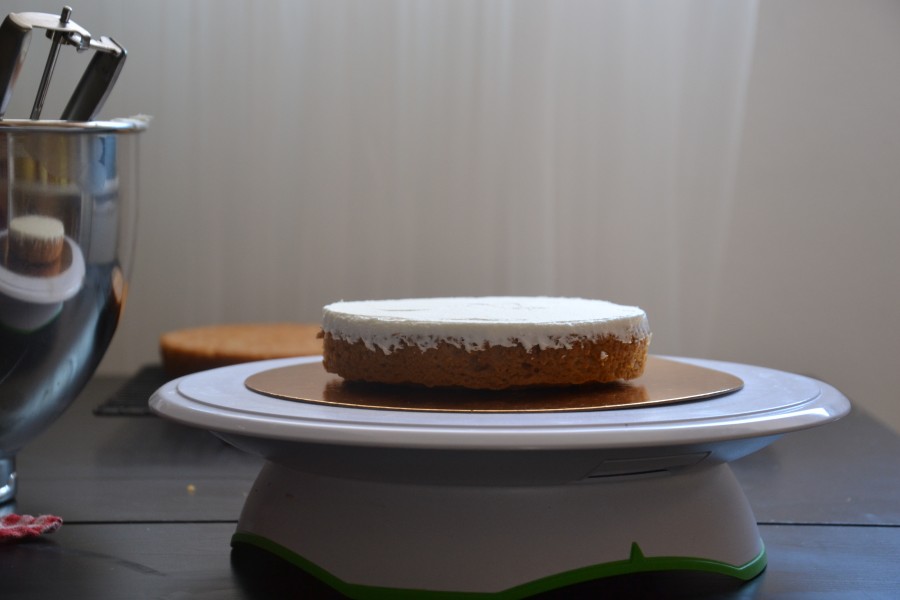 After the first layer and buttercream filling were completed, I decided it needed some Caramel Sauce…so I stopped to make a little batch.
I added just enough to cover the buttercream since I didn't want the caramel to squish out the sides.
To ensure the cake was stabilized, I doweled it with a bubble tea straw cut to size.  This is one of my favorite techniques to keep the layers of cake from slipping and sliding about.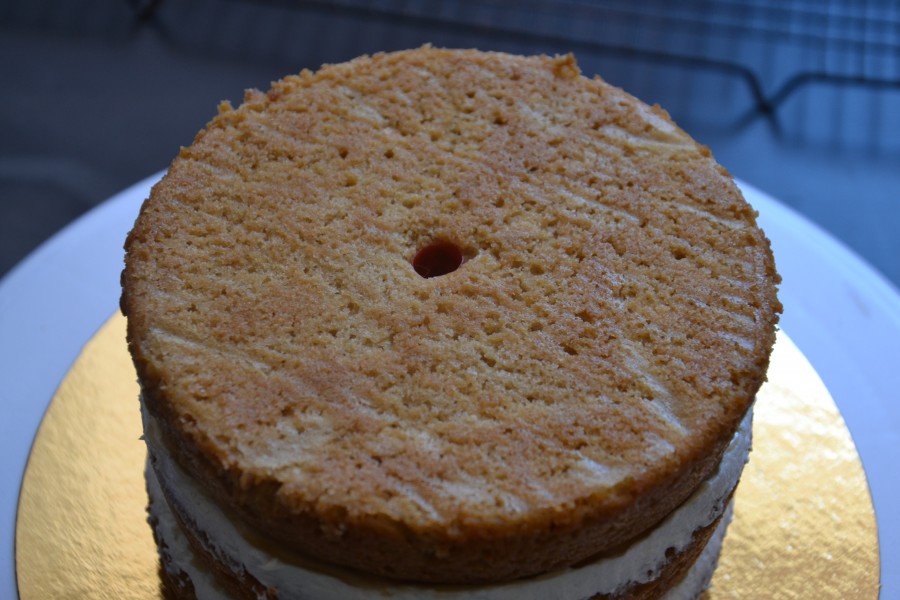 A crumb coat of vanilla buttercream was next, then I popped it into the cake refrigerator.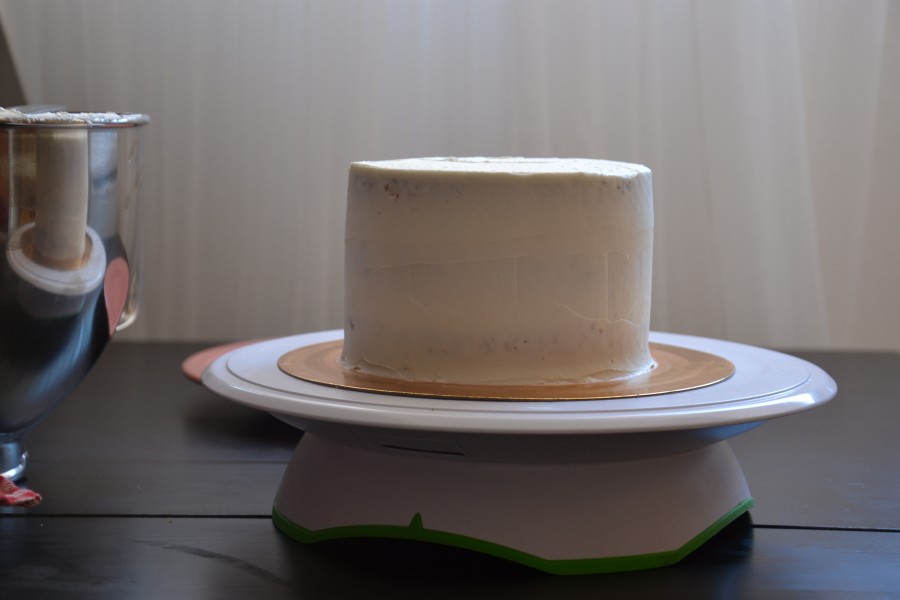 After trying a few designs, I loved the look of this old-school shell along the base.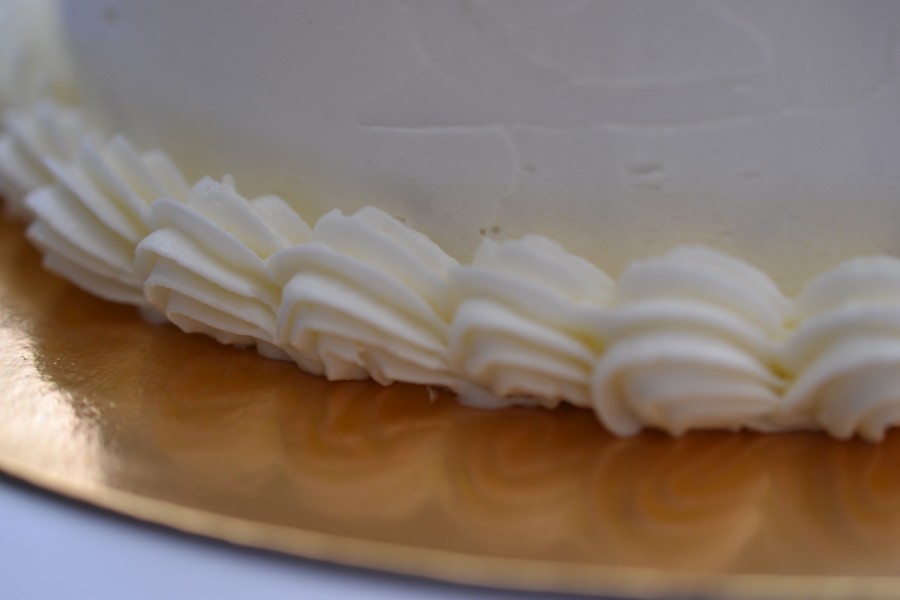 Then it was time for more caramel… because drips are just too much fun.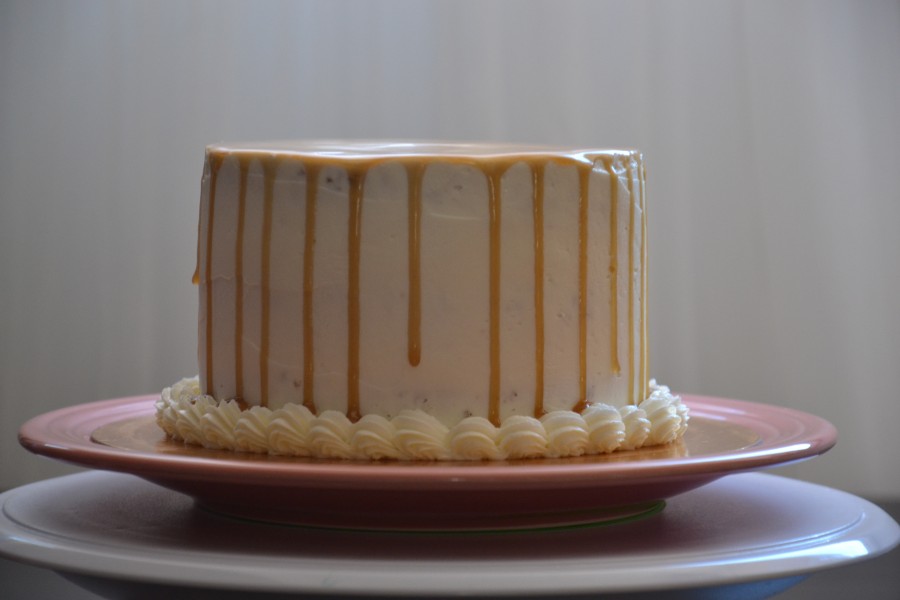 Finally, chopped Twix bars.  "Anything worth doing is worth overdoing."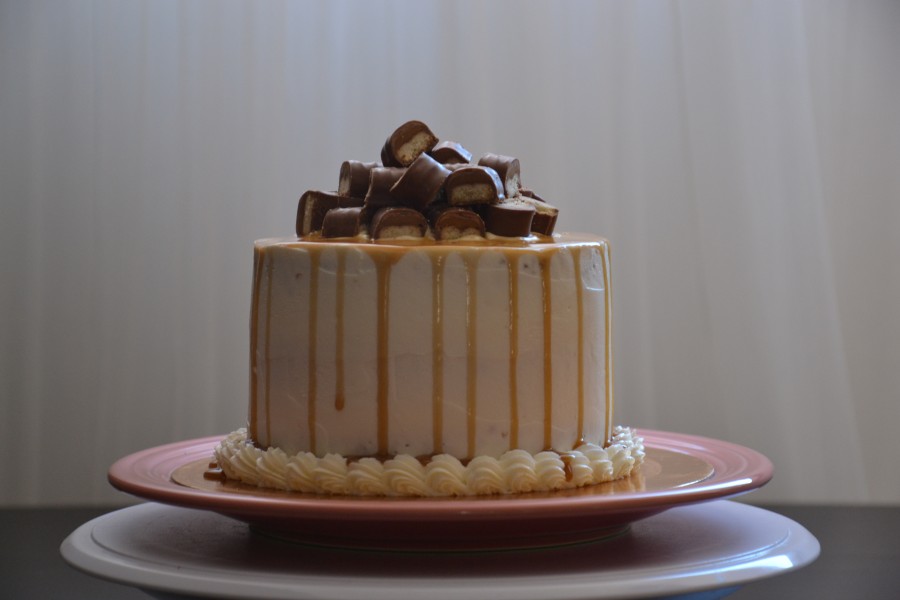 This was fun and I adore the retired Rose Fiesta Dinnerware plate I chose for this cake.  The colors really compliment each other.
I was happy with the results of this cake.  And my life partner enjoyed a slice after his daily bike ride.   It's a wonderful time for cycling about and basking in the sunshine (we won't talk temperature!).