Easter Cupcakes on Parade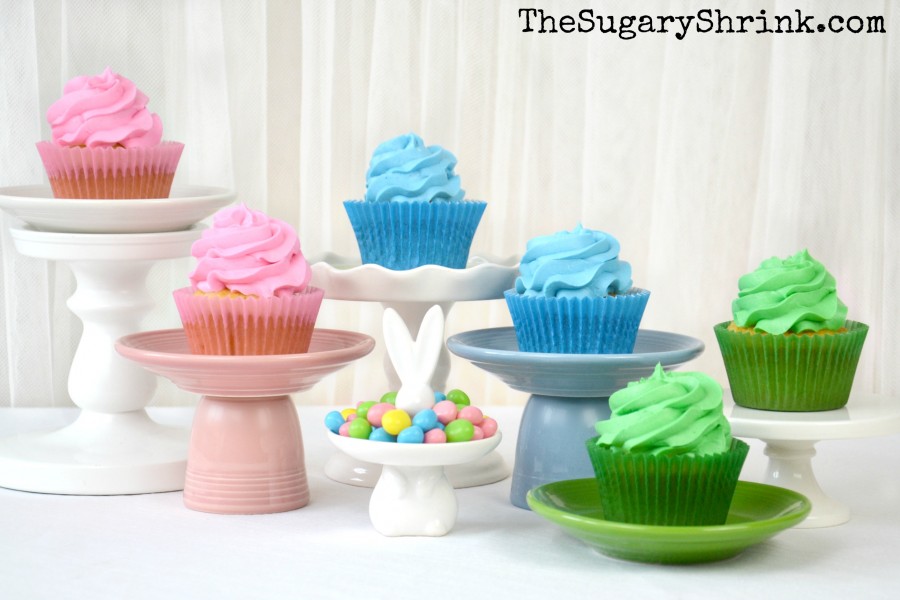 Vanilla Cupcakes with Tinted Vanilla Buttercream
Springtime and Easter and pretty colors and the sun returning – these are the wonderful things that make this time of year so special.  The darkness of winter lifts and I feel renewed again; it's such a relief.
Despite the long winter, I have continued to bake nearly everyday…. including a special line-up of Easter Cupcakes.
Let's start with the Lemon Blueberry Cupcakes… so delicious and worth it!  I piped on tinted Vanilla Buttercream using the Wilton grass piping tip #233.  Then added a few small jelly beans and an amazingly beautiful chocolate bunny.  These are stunning on your dessert table and sure to be a crowd pleaser.
---
I love the simplicity of classic Vanilla Cupcakes… simply add a buttercream rose (Wilton tip 1M) and a bit of tinted coconut and a Peanut M&M.  Baker gets to choose the color – maybe inspiration can come from the flower garden.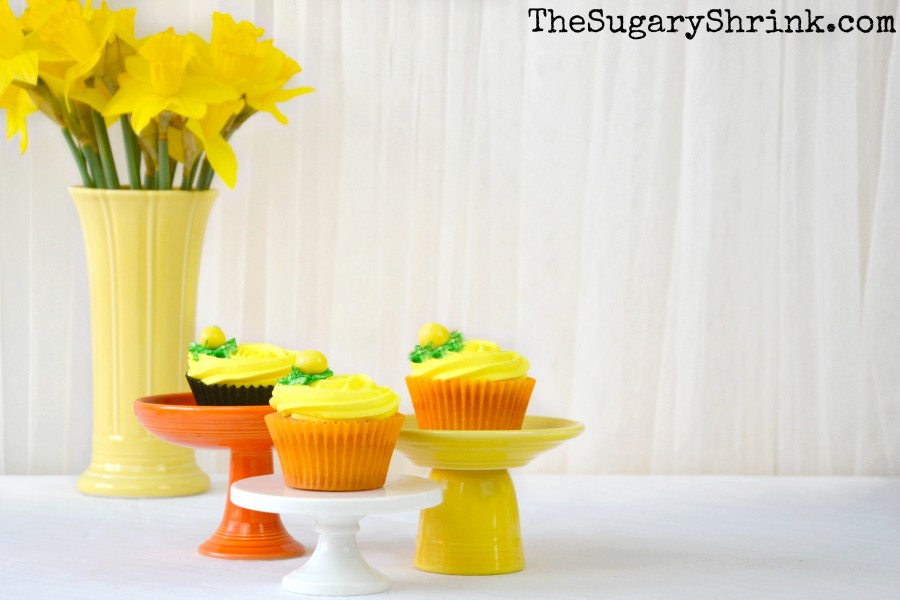 ---
Chocolate Cupcakes are one of my favorite cupcakes to decorate – it's difficult to find something that doesn't pair well with this sponge.  Seriously, it is my favorite go-to layer cake or cupcake to bake.  When I don't know what I'm going to create, I start with chocolate layer cake.  I'm limited only by my imagination.
A Milk Chocolate Buttercream Swirl is an ideal platform for the sugar roses and marzipan leaves.
---
Chocolate with more chocolate.  These little nests are made of Chocolate Rice Krispie treats.  Using a mini-cupcake pan, I formed the little nests by pressing my thumb in the center making room for the tinted green flaked coconut bedding and Peanut M&M candies.  Last step, a wee bit of piped on buttercream using the Wilton #233 grass tip.
And the nests?  They're a fabulous little treat all on their own.

---
How stinkin' cute are these little bunnies?!  I found the wrap arounds two years ago – last year I forgot to use them and this year I was ready.
A Chocolate Cupcake with Coconut Buttercream garnished with Coconut is a favorite candy bar come to life.  It's a perfect pairing.  The teeny tiny bunny came from Depot – a home goods store in my neighborhood.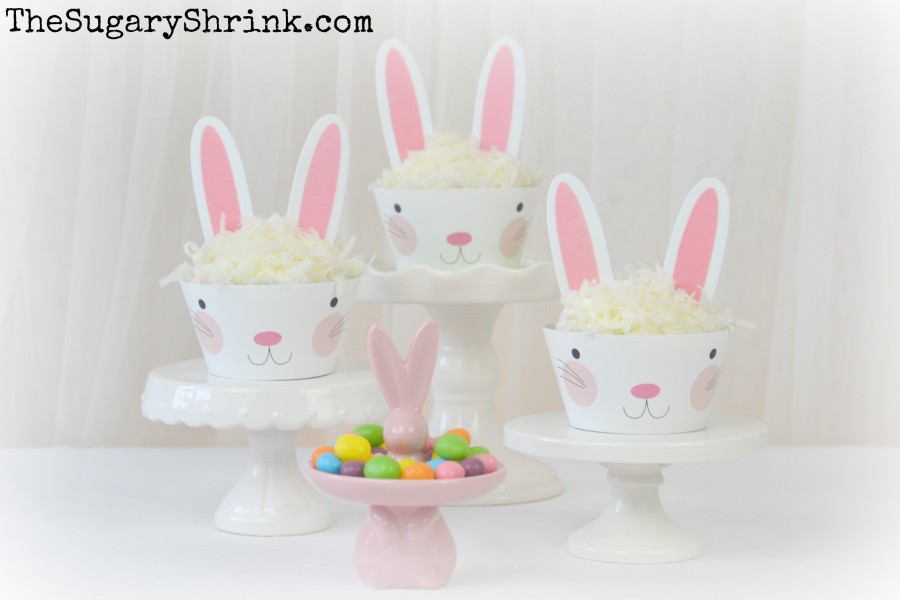 ---
These Buttterscotch Cupcakes with Vanilla Buttercream just might be my favorite.  I love the polka dot cupcake liners that coordinate with my amazing Homer Laughlin Fiesta Dinnerware and the candy melts from Wilton.  The colors are springtime and dots are a party waiting to happen.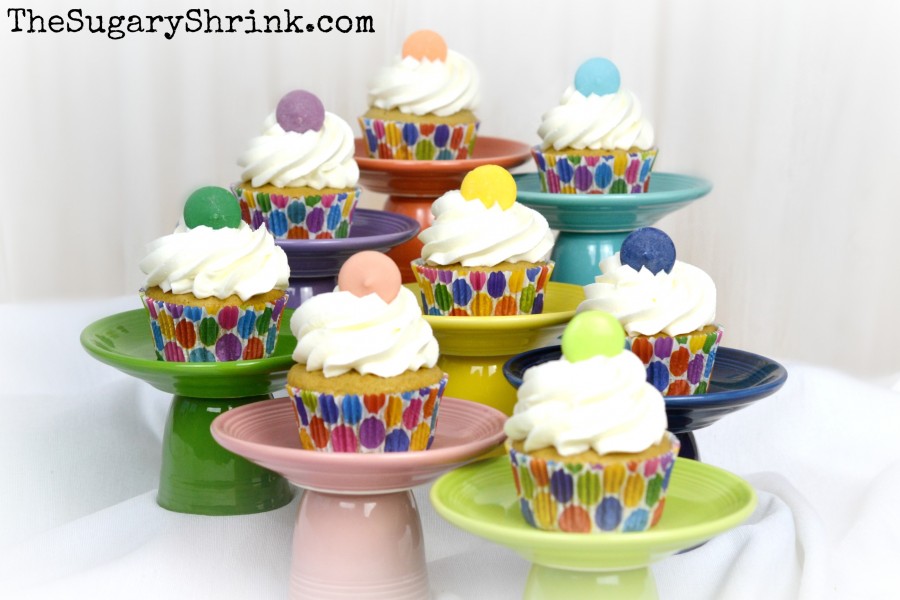 Again, just a few of my favorite Easter Cupcakes I've been baking the last couple weeks.  Sometimes I have a vision of what I'm making, sometimes I'm focused on the cake or the filling, and sometimes I don't have any idea what I'm baking.  I do know I feel better when I'm creating.  And that's enough.
I'm grateful for our people and their continued love and support.
I'm grateful for sobriety and the life I get to experience.
I'm most grateful for the love of my life partner.  We're a good team.