Peanut Butter & Jelly Cupcakes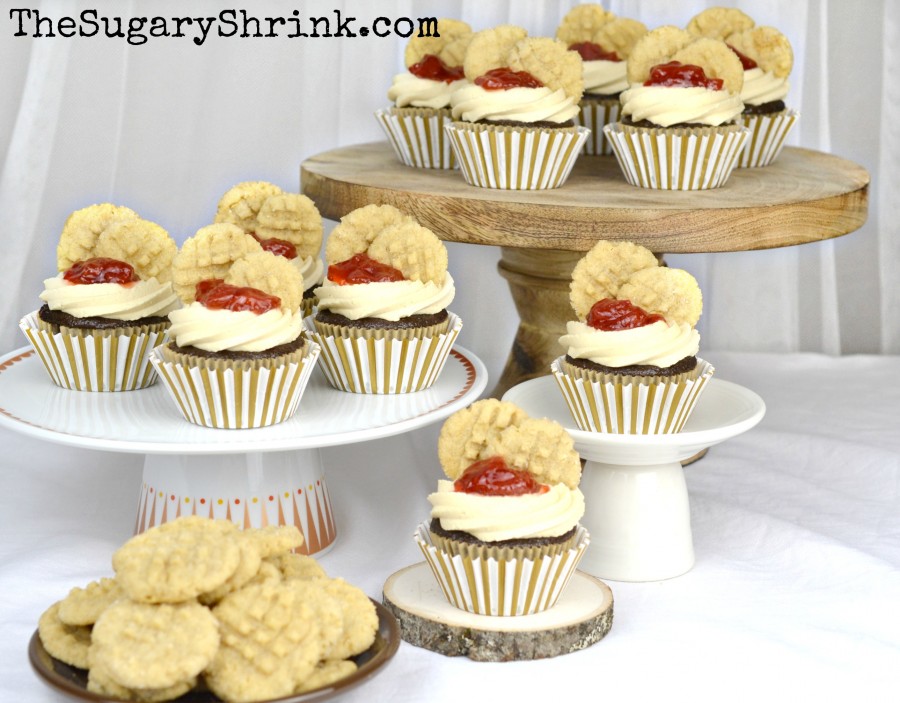 Chocolate Cupcakes, Peanut Butter Buttercream, Strawberry Jelly, and a pair of Peanut Butter Cookies
This is comfort food compounded!  Chocolate Cupcakes qualify as medicine, amiright?  What happens when we add peanut butter and jelly plus cookies?!  It is a cupcake filled with love and a heavy dose of "everything will be alright."
Sometimes, I don't need a good reason to bake cupcakes… sometimes I just like creating something that sounds wonderful.  In this case, peanut butter cookies sounded really good.  So I started with my favorite go-to Chocolate Cupcakes.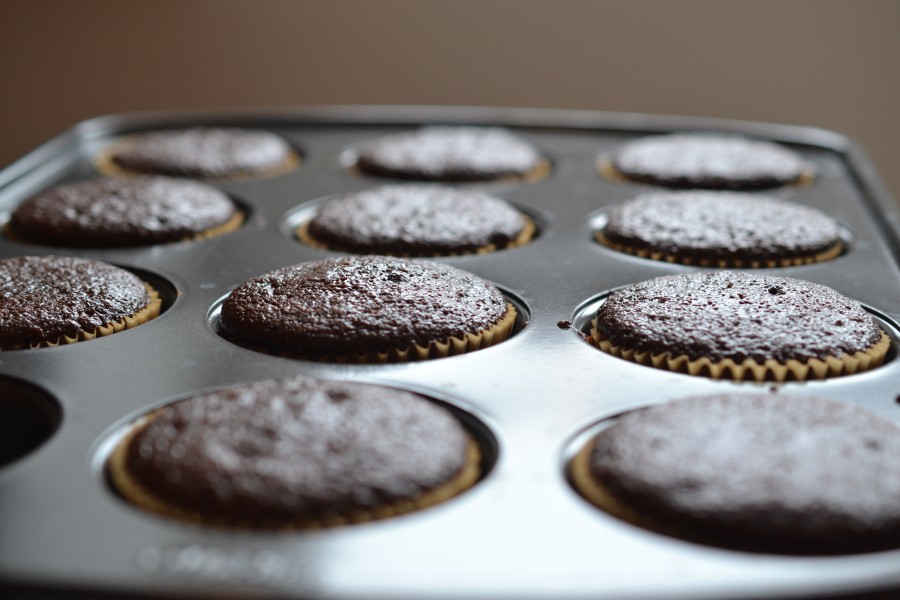 While the cupcakes were cooling, I prepared the cookie batter.  My Homer Laughlin Fiesta Dinnerware Bistro Bowl may not have been designed for mixing cookies, but I use everything I have in the kitchen.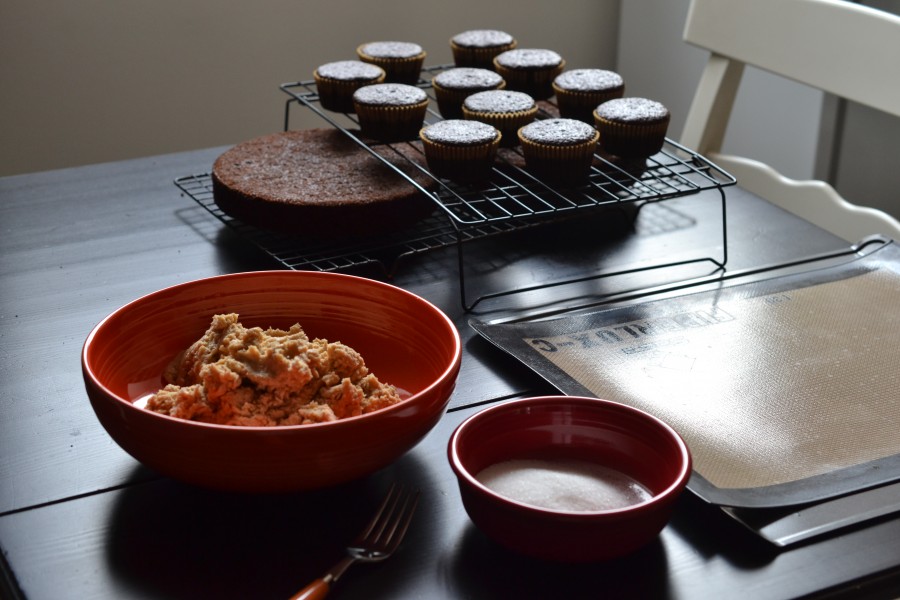 I'm essentially a traditionalist when it comes to peanut butter cookies… roll a bit of dough in a ball and apply a criss-cross pattern with a fork.  It's what Grandma Fuller taught me and that's what I know.  In the past few years, I've been rolling the dough in a bit of sugar – I love it!  New stuff – try it!
Coating the dough in fine sugar means the fork doesn't need to be floured before pressing each cookie.
During the baking process, the cookie will puff up a bit.  No worries, the cookie will deflate as it cools.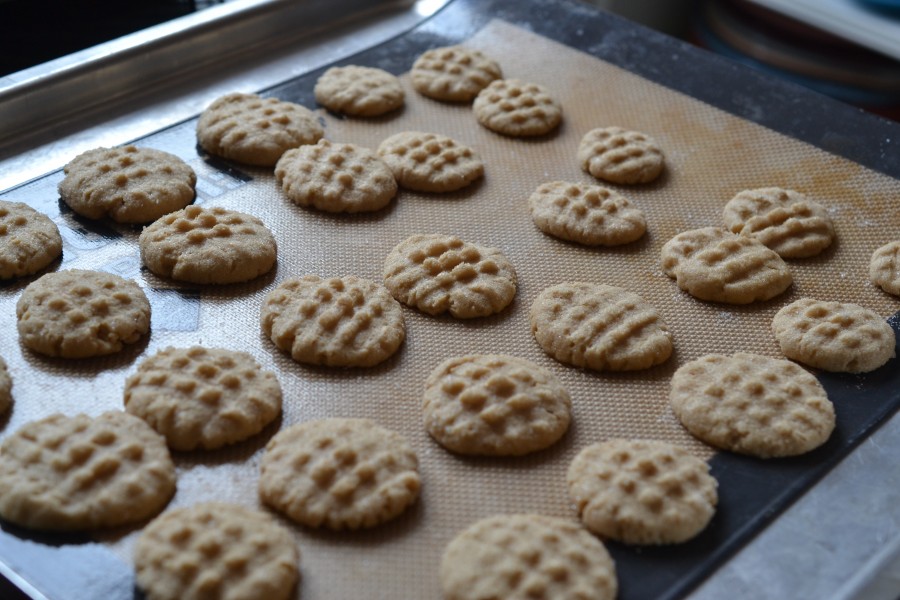 With the cookies cooling and the cupcakes ready to frost, I prepared the Peanut Butter Buttercream and swirled it onto the cupcakes.  It's a modified rose pattern using a Wilton 1M Open Star… give the center a bit of a bowl shape to hold the jelly.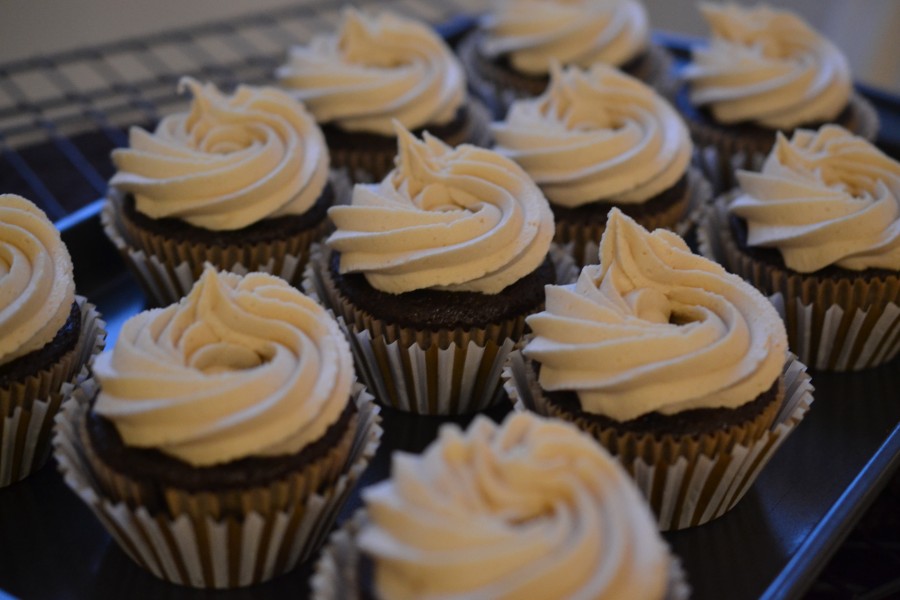 Since I don't make my own jelly (though I do prepare my own fruit curd), I bought a jar of local, home prepared marmalade.  I chose Strawberry since:
it's my favorite
it goes splendidly with chocolate
because strawberry
I love the region around Heidelberg – there's more than a few independent farmers who host a stand of produce in season, jams, juice, etc… the table is often unattended with a basket for the proceeds; each customer is on their honor to leave the correct amount.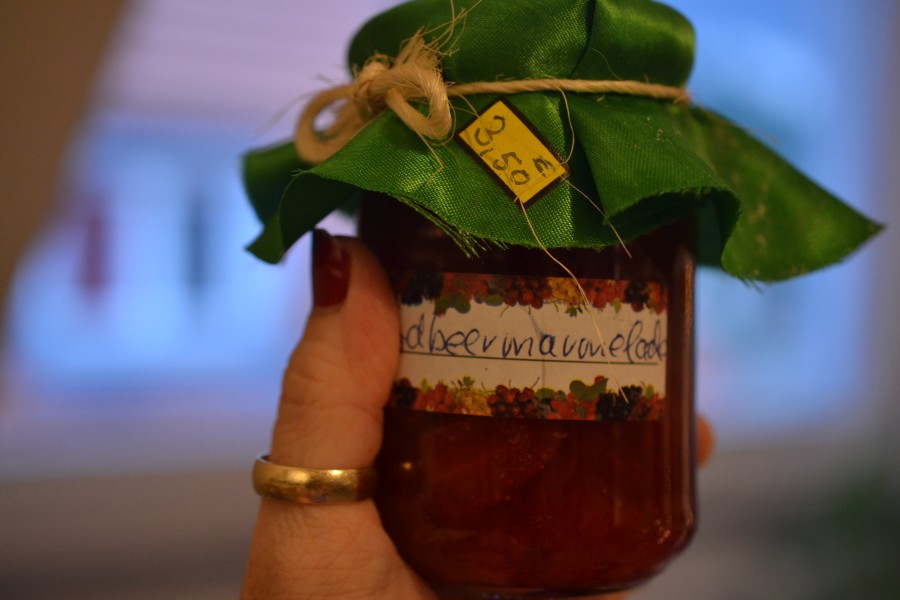 Spoon the jelly onto each cupcake.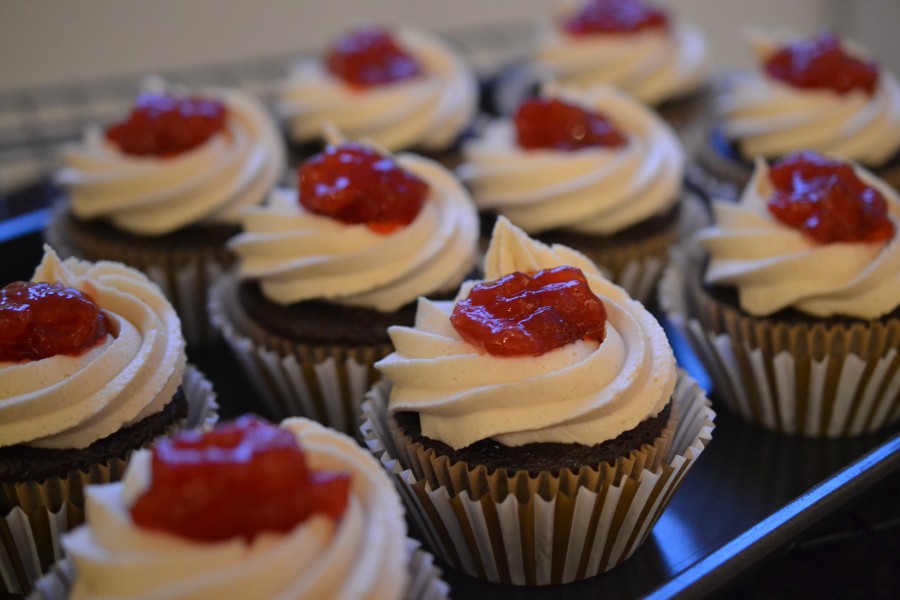 The most problematic step of baking these cookies for the cupcakes… getting the size right!  They need to be small in order to garnish each cake with a pair of cookies.  They're about the size of a U.S. quarter or a 2€ coin.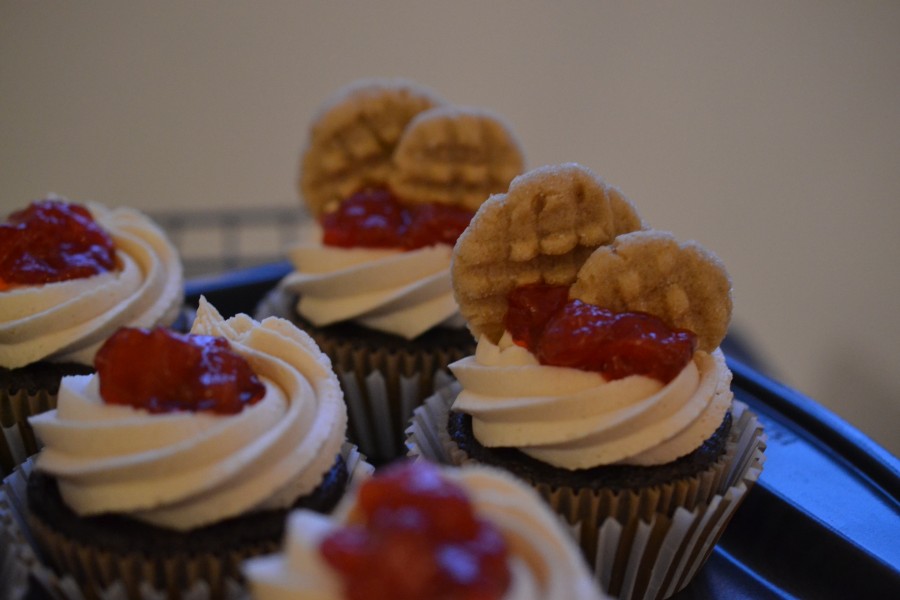 I'm crazy about these cupcakes… the flavors work so beautifully together.  This is also a great project to involve young assistants or assistants who may experience a muscle control challenge.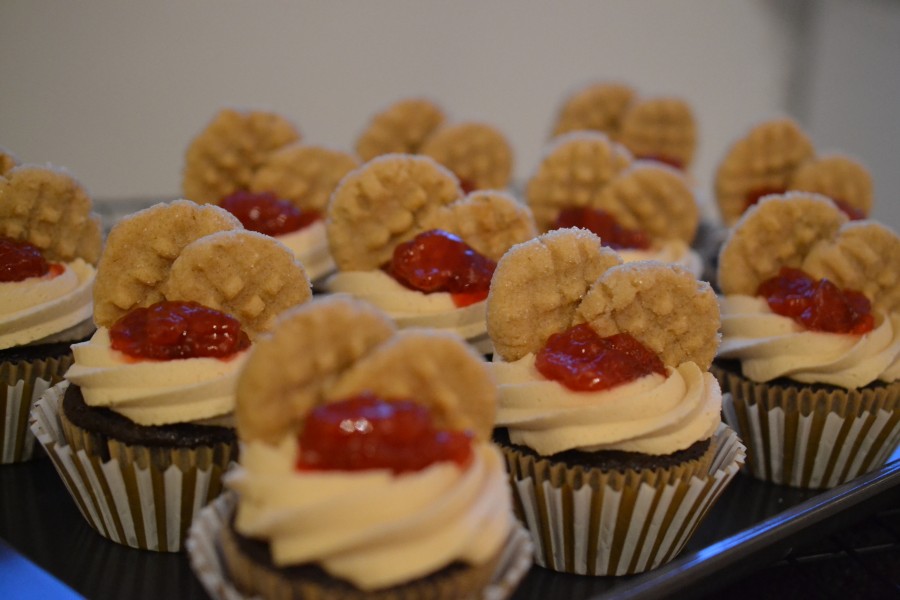 I'm grateful for my life partner husband and his willingness to be supportive of me.
I'm grateful for our people and they people they bring.
Sobriety.  Simple, but not easy.