O Christmas Tree…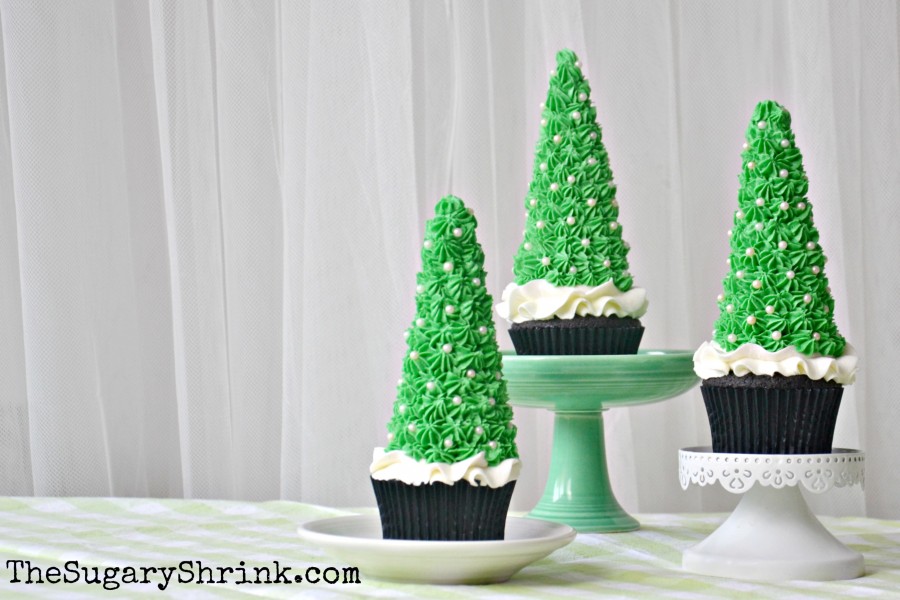 Chocolate Cupcakes with Buttercream Christmas Trees & Sugar Pearls
And the love continues for my favorite Christmas Tree!  There isn't much during the holiday season that makes me as happy as a bedazzled Christmas Tree.  Baking lends itself to many interpretations of this classic.
I didn't snap any photos of these tall trees in  progress!!  I used a sugar ice cream cone and an small open star tip to pipe on the tinted Vanilla Buttercream.  These trees are sitting on a Chocolate Cupcake with a ruffled base of white Buttercream.  Each sugar pearl was placed using a tiny pair of kitchen plating tongs from E. Dehillerin.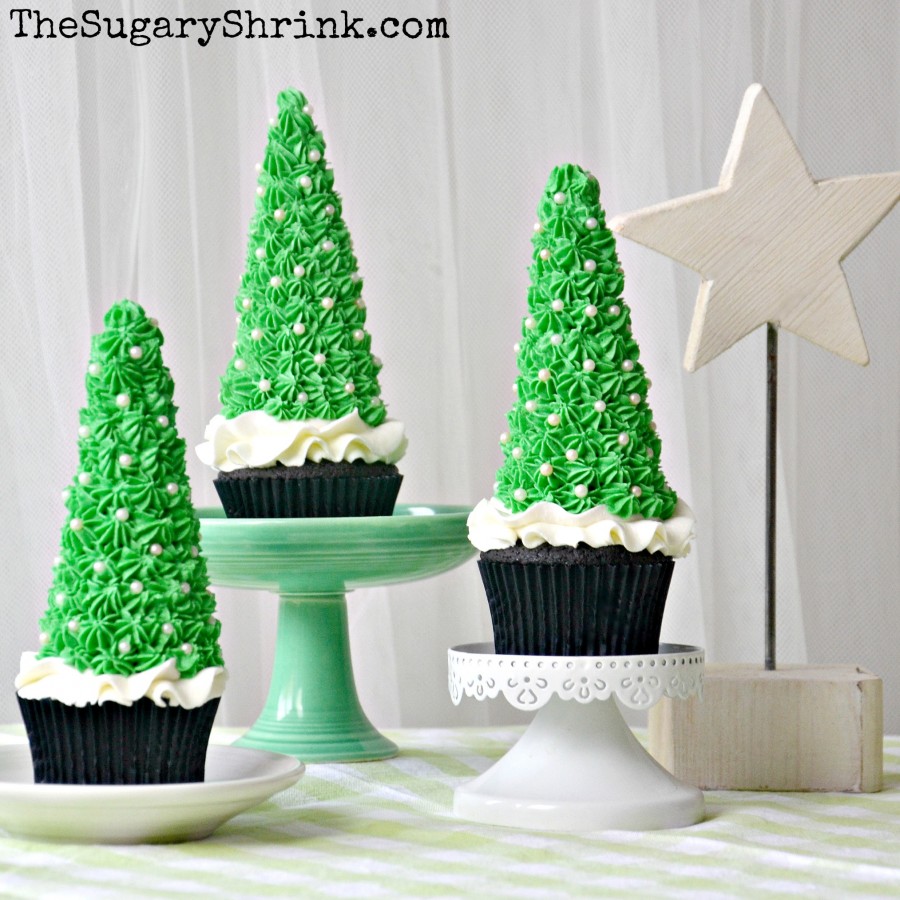 Still in search of more Christmas Trees… I continued baking Chocolate Cupcakes.  It seems to be my vehicle of choice for this particular exploration.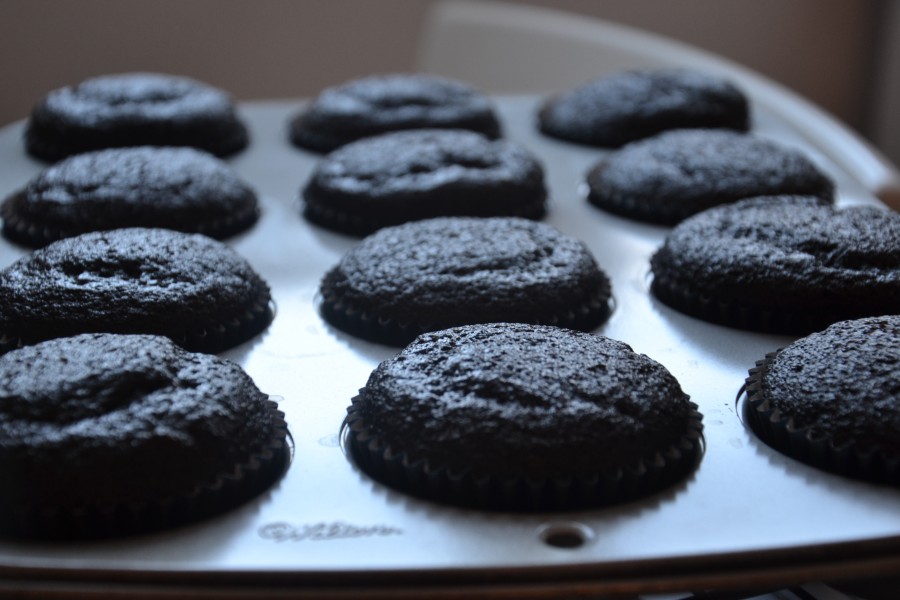 I love seeing those uniformed domes.
When our youngest saw the tall trees made of ice cream cones, she asked me "Is that whole tree made of buttercream?"  After explaining the technique used, I had to make a whole tree of buttercream.
After I topped each tree with a small green swirl, I couldn't decide between sprinkles or not sprinkles.  I think I prefer with decorations, but it's a matter of editing and I think people would like to see what each choice would look like.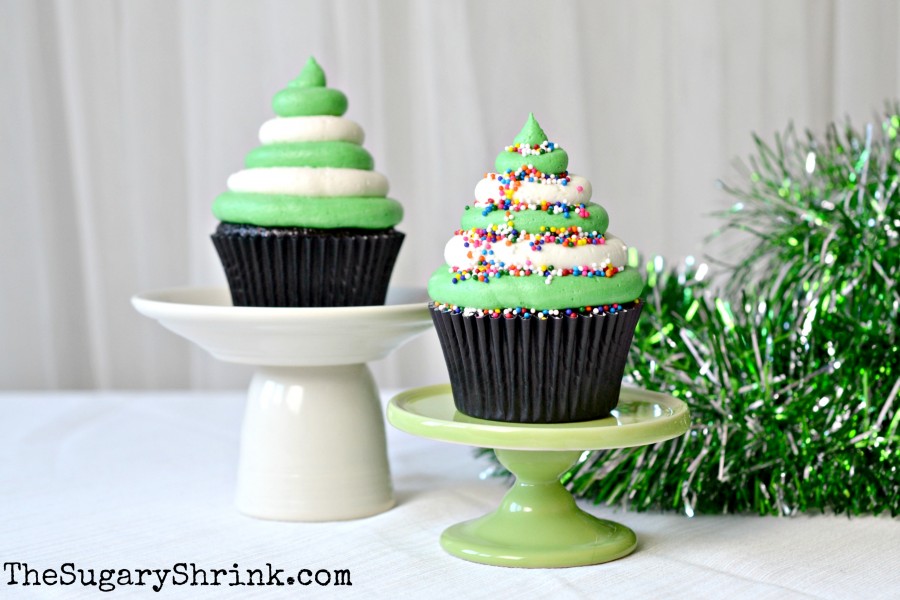 Sometimes, it's tough to decide which snapshot to choose for instagram.  This one without shiny garland was a very close second.  I love the retired Homer Laughlin Napkin Ring wreath!!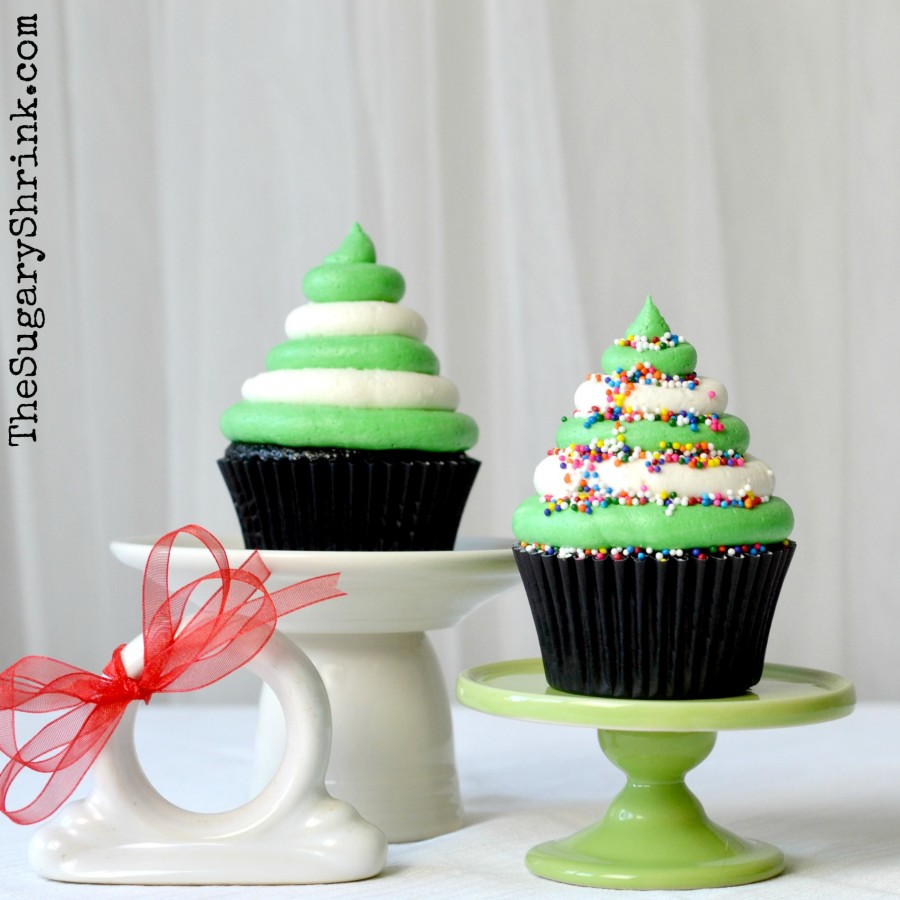 Here's our tree in progress, the living room.  If you look closely, the Heidelberg Castle is visible through the window on the left.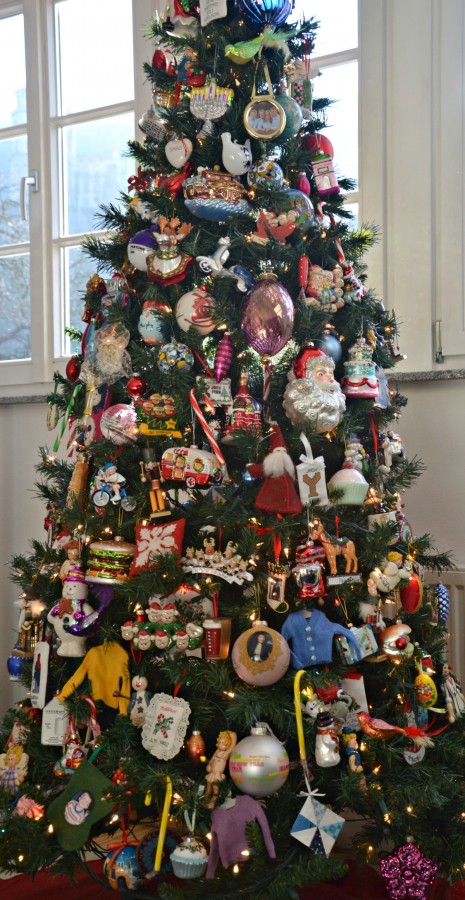 At the end of the day, I get to mess around with cupcakes and buttercream and my camera.
I love that I get to create and have the support of my life partner.
We have our people and they're so much fun to be around.
None of it's possible without sobriety.